Blogger Eats
Compiled by Hiranmayii Awli Mohanan
---
For the November issue, we turned to food experts, bloggers Elana Khong, Nicholas Ng (of Food For Thought) and KY
Speaks for their recommended restaurants for the month. Happy reading and eating!
BORNEO BANGSAR SERVING MODE AN CUISINE
By Nicholas Ng @foodforthoughtmy
Many people living in Kuala Lumpur might be acquainted with Peranakan cuisine from Penang and Malacca, but we can say for a fact that not many people are familiar with Bornean cuisine. What
many don't realise is that their cuisine is much broader than one might think, from ingredients such as janggut duyung and engkabang butter. The newly opened Borneo Bangsar seeks to showcaseelevated and modern Bornean cuisine.
Most people who have been to Kuching will be familiar with Sarawak Laksa and Kolo Mee, but at Borneo Bangsar, their versions have received an uplift. They do not do Sarawak Laksa, but a different version called Borneo Laksa, creamy, spicy and belacan-flavoured.
One of the highlights is their Kolo Mee, which comes with olive, fermented red bean and deep-fried pork, soy-sweetened olive pork satay and minced pork, all set within a stone bowl. It's one of those dishes you'd have to try to truly comprehend. Another simple yet effective dish would be their Cangkuk Manis, a type of deep-fried spinach decorated with a soy cured egg yolk. This simple dish is one of the most famous on the menu, simple yet effective.
The Engkabang Pasta is one of the tastiest dishes, with mushrooms, cangkuk manis and engkabang butter, a nut butter with a unique fragrance. Although pretty much a vegan dish, it is highly recommended even for meat lovers as the mushrooms give a nice meaty texture. For a secret menu item, get them to replace the pasta with rice vermicelli by ordering the Engkabang Bihun.
Borneo Bangsar has a curated drink menu, with a wide and bespoke selection of artisanal tuak from small-batch producers. Some highlights are the Tuak Asap, Black Pepper Tuak and tuak cocktail, Burung Kakak Tuak. In addition to that, you get cocktails with Bornean ingredients such as dabai, a fruit that is a cross between an olive and avocado, as well as the refreshing Engkabang Coffee, just to name a few. So, if you're in the Ba rea and want to try something that's a little different, this is the place.
AYAM PENYET MAK MAYA WITH FRESHLY MADE S G BARU
By KY Speaks @kyspeaks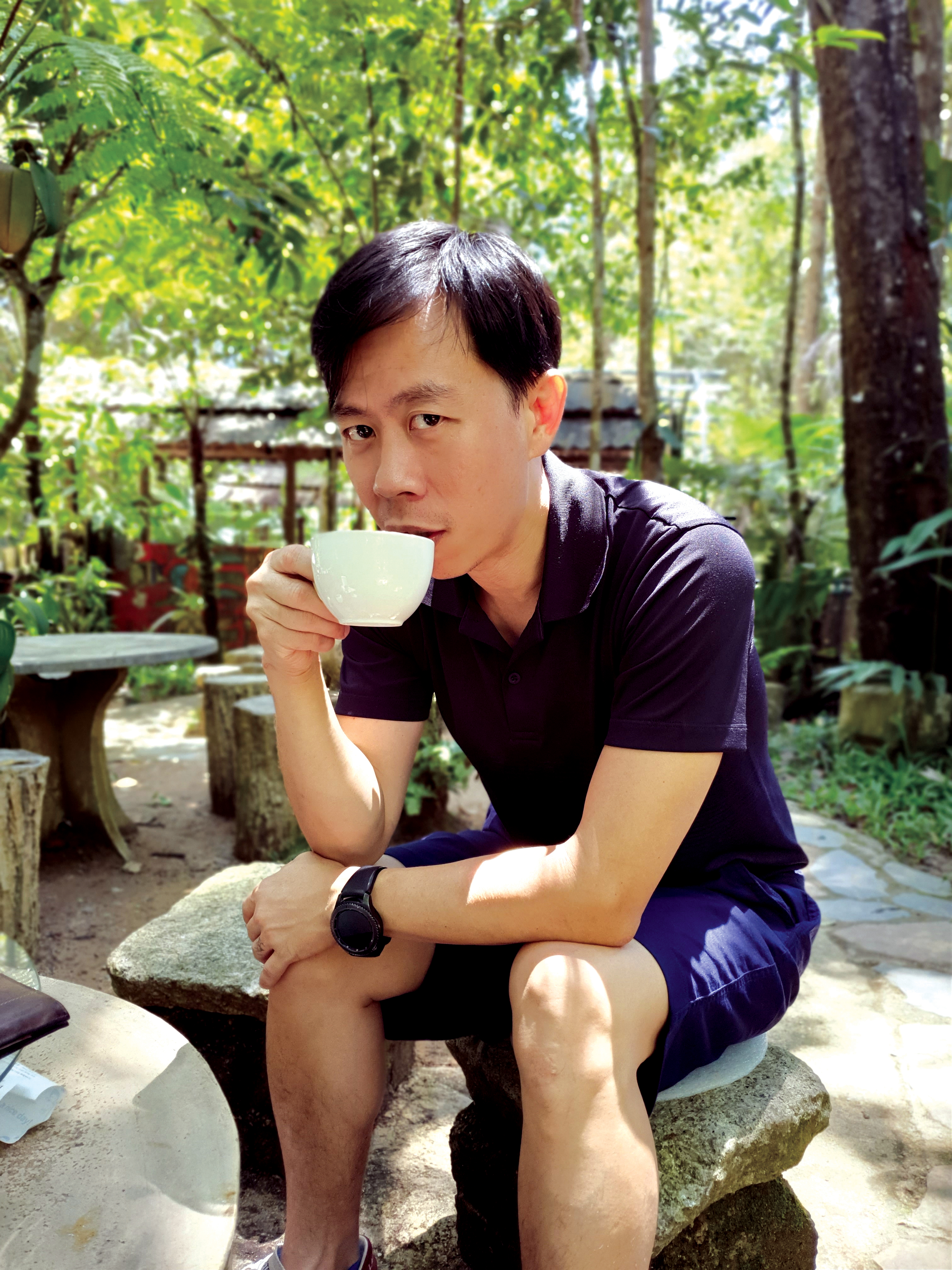 When it comes to Indonesian food, none is more famous than Ayam Penyet. It's essentially a flattened, deep-fried chicken served with tempeh (made from
fermented soya bean), tofu, and those oh-so-addictive sambal.
My first ayam penyet experience was at Waroeng Penyet just over a decade ago, and it was love at first taste. Ever since, I've been on a look out for ayam penyet stalls in their purest form ever since, for lack of a better word. The hunt led me to Ayam Penyet Mak Maya in Kampung Baru, my current favourite.
Mak Maya in Kampung Baru, is located directly opposite one of my favourite Nasi Padang restaurants. The stall itself is a bit of a time capsule from the 80's, with plastic chairs and laminated table. What sets Ayam Penyet Mak Maya apart from other such stalls is their sambal. The sambal is prepared fresh on the spot by grinding fresh ingredients to the paste form we're familiar with. The result is expectedly excellent, spicy, aromatic, and pure. I love it.
Other than ayam penyet (chicken), they also have ikan kembung (Indian mackerel), and ikan keli (catfish) deep-fried in the same style. These are served with deep-fried tauhu, tempeh, and a slice of raw cucumber and cabbage to go with plain rice. The sambal of course, ties everything together to make a plate of super satisfying lunch. If you want a good meal of ayam penyet in the heart of KL city, this is one to check out – before Kampung Baru gets redeveloped.
HEALTHY POKE BOWLS AT KUBIS AND KALE
By Elana Khong @elanakhong
Delicious and pretty, nothing beats a bowl of Instagrammable hearty ,whole food goodness packed with nutrient-rich ingredients. Staying healthy today is harder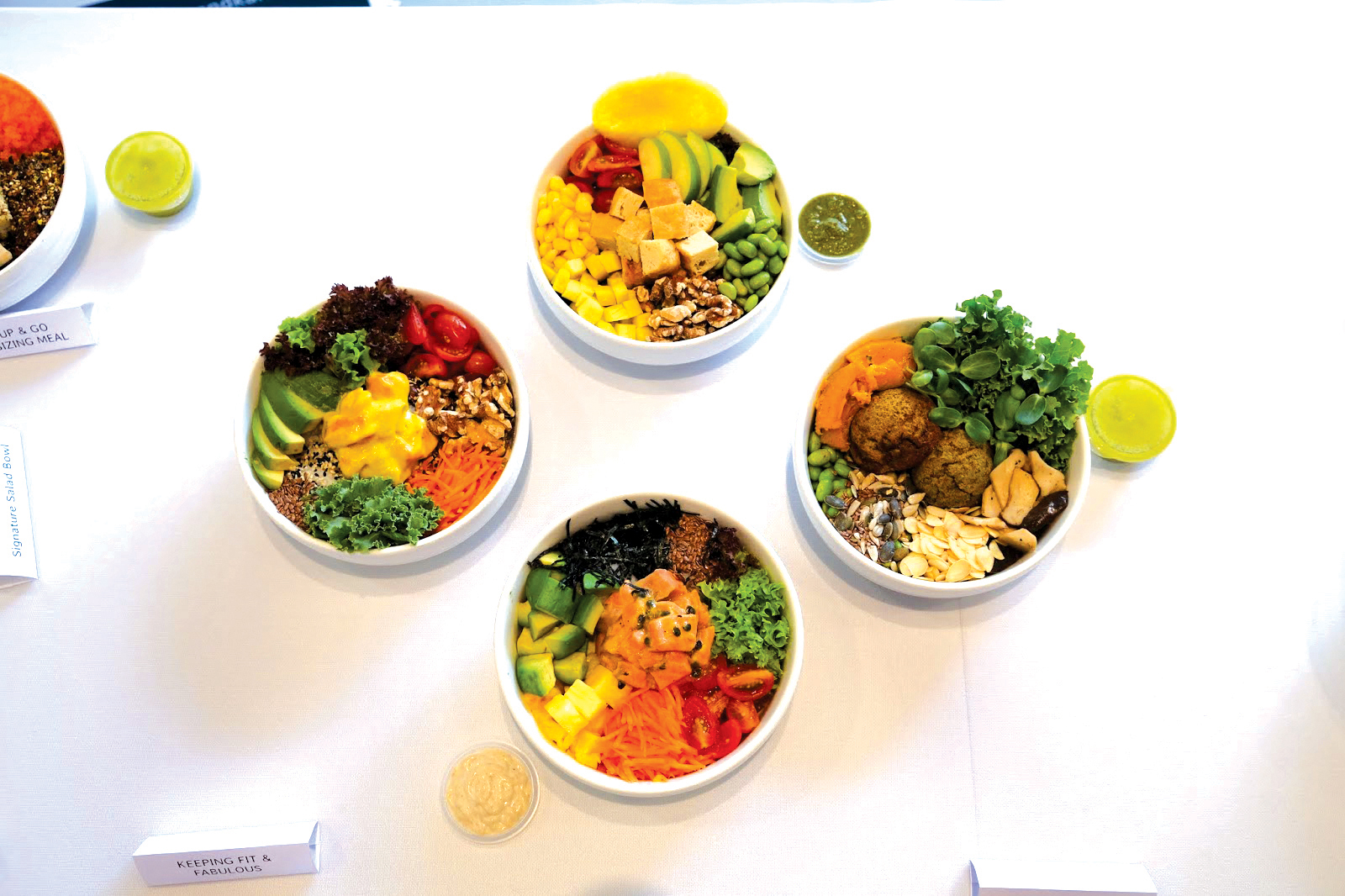 than ever as it's a challenge to eat healthy or on time due to our hectic lifestyle. But with poke bowl, everyone can enjoy fuss-free healthy eating!
You can customise your own poke bowl with an amazing array of fresh ingredients such as edamame, almonds, walnuts, corn, cherry tomatoes, carrots, pumpkin, seaweed and many more.
But what sets Kubis & Kale apart from others is their unique marinade, which is naturally extracted from fruits and vegetables. Even their sauces are made from scratch, and offering a vegan option. Take your pick from chimichurri, mango mustard, green apple hot sauce, ghost sauce, pesto vinaigrette, red pepper, pineapple sauce to roasted ginger and garlic-infused extra virgin olive oil.
You could also opt for their best seller bowl. My personal favourite is the 'Keeping Fit & Fabulous'. Indulge in a nutritious bowl of brown rice, kale, walnuts, cherry tomatoes, carrots, flaxseeds, sesame seeds and avocado paired with mango habanero salmon and drizzled with lime cilantro jalapeno sauce. If you're a fitness freak like myself, you'll surely love this poke bowl which is packed with healthy fat, protein and wholegrain carbohydrates to help support and maintain lean muscles. Kick-start your healthy lifestyle with the best poke bowl in town today!