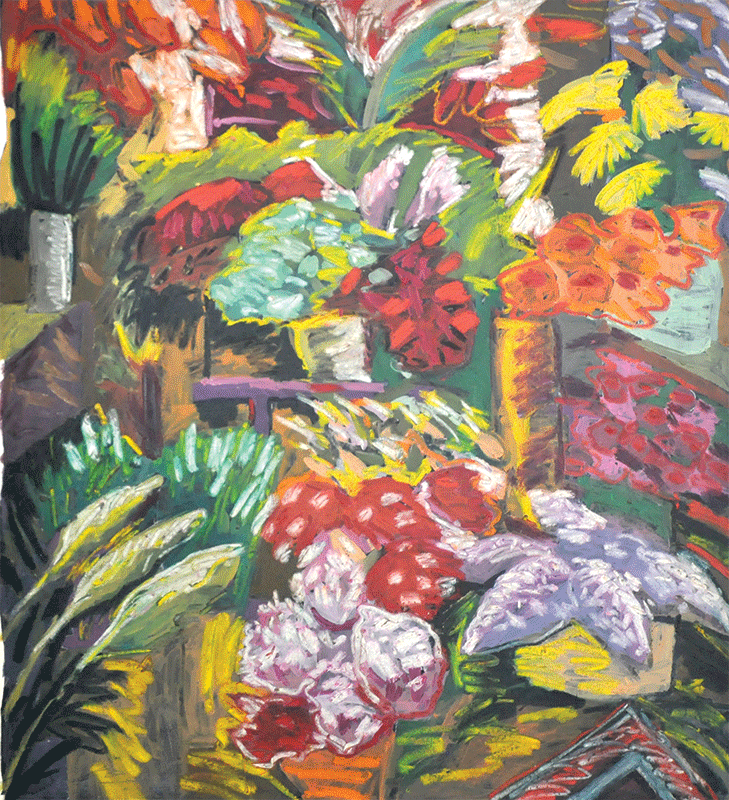 LOT 90
RAFIEE GHANI
(B. Kedah, 1962)
Garden Series, 1990s
Signed in Jawi on lower left
Mixed media on canvas
115 x 103
Provenance
Private Collection, Kuala Lumpur
RM 9,000 – RM 12,000

For Rafiee Ghani, it's all about the mood. It is about feelings. Take for example, he has said that he does not merely paint melons or mangoes, he paints his "feelings" about them.
"I am using juxtaposition of forms and colours to bring about that mood in an enclosed space. Having delicate and beautiful things so close, we tend to overlook it. I want to rearrange it. Make it more visible and so that we can stop and look around us."
When we look at Rafiee Ghani's paintings, we may notice quite a few things about him and his artworks. There is the love for the environment, and the passionate love for colour and that he looks at the world very differently. Both the colour and abstraction result in a hypnotizing piece that beckon the viewer to dissect the narration behind it, trying to understand it and at the same time, change our view of what nature truly is like through Rafiee Ghani's works.