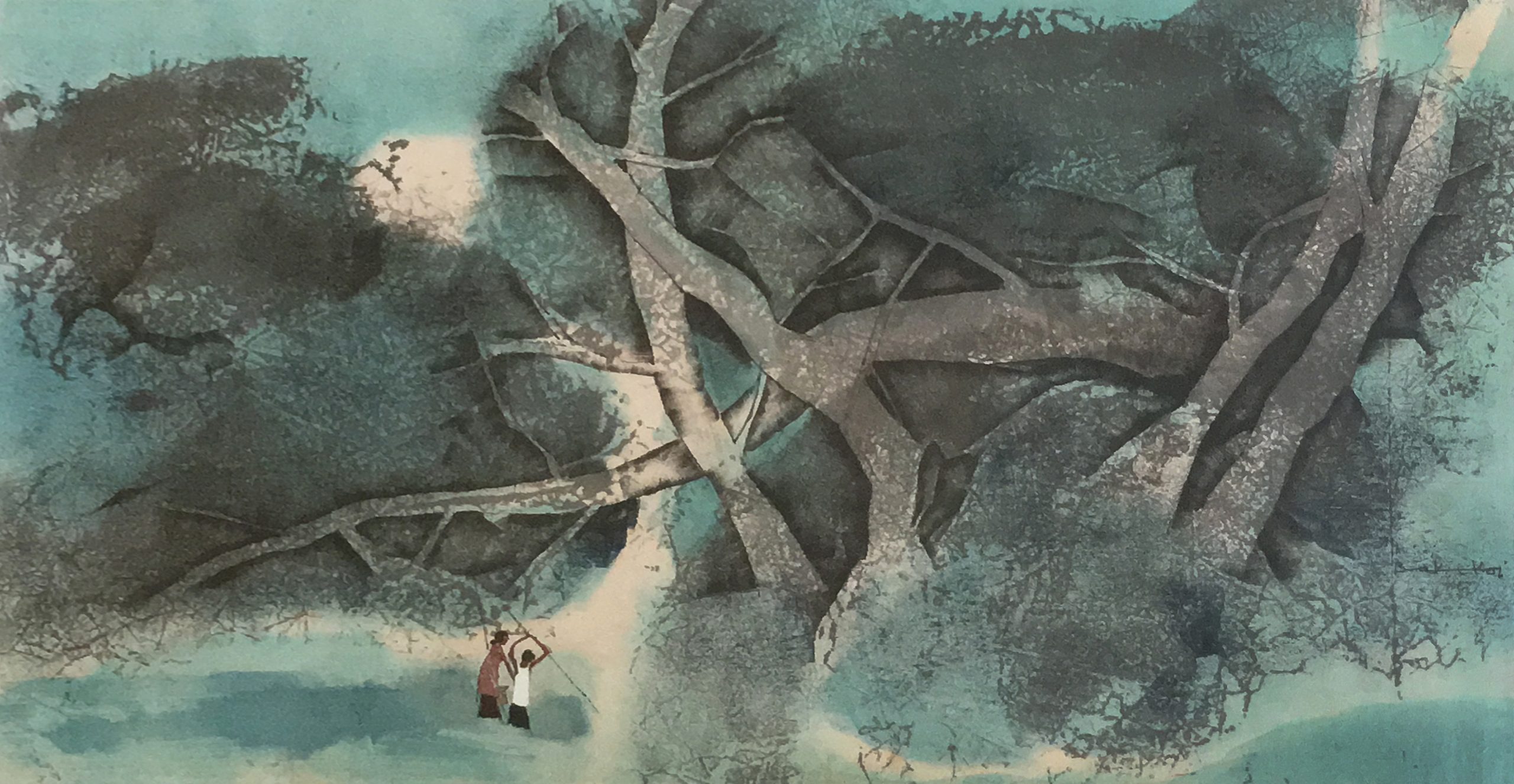 LOT 24
TAY BAK KOI
B. Singapore, 1939 – 2005
Forest, Circa 1980's
Signed "Bak Koi" on lower right
Ink and colour on paper
43 x 83 cm
Provenance Private Collection, Kuala Lumpur
RM 15,000 – RM 25,000
It's easy to be immersed in Tay Bak Koi's works, especially this piece. In a distant, two figures that look tiny amidst the mangrove forest seem to be wading through the waters, in search of a catch for the day. With the employment of hues of blue, white and grey, this work is immensely eye-catching and masterful.
The Singaporean landscapes in Tay's paintings thrive on a palette dominated by neutral colours. Their complexity and richness both in texture and form far surpass those of his earlier
paintings. Progressing from the bold and abstract, Tay's works subsequently embodied a dreamlike quality, often blurring the lines between fantasy and reality, emitting a sense of tranquillity, and even timelessness.
Tay Bak Koi was a second-generation Singaporean artist who is fondly reminisced for his illustrations of urban landscapes, fishing villages and kampong scene.