Kumar's
Resplendent Malaysian – Indian Cuisine
By Jacqueline Benita Paul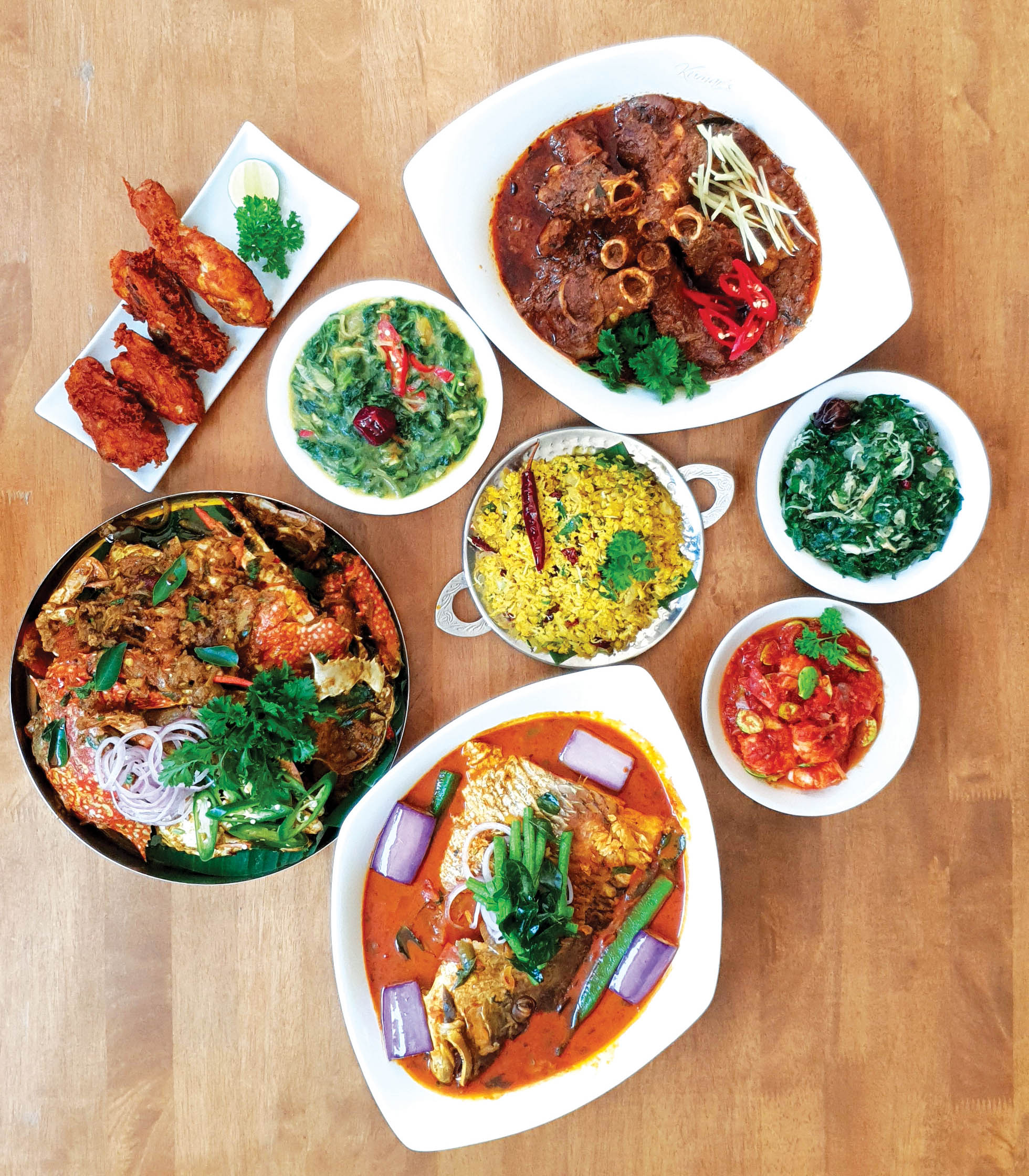 When I worked in Publika a few years go, I was hard-pressed to locaten authentic Malaysian Indian cuisine that reminded me of home. My search, however, led me to Kumar's, a household name among the Indian community that dates back to 1969 when it was founded by Datuk A. Ananthakumars's mother who named the stall after her son. Years later, Ananthakumar established his eponymous restaurant in Ara Damansara where the following was equally strong for his authentic Malaysian Indian cuisine.
Much to the dismay of his Ara Damansara regulars, Ananthakumar closed the lauded outlet due to a shift in market demand in the area. However, Kumar's made its comeback around a year ago in the bustling Mont Kiara neighbourhood. It couldn't be a better geographical match given the area's high concentration of expats, locals and workforce that are in high demand for Indian food.
We entered Arcoris Plaza and easily located Kumar's as it is at the back entrance of the mall. The décor while minimalistic, is in every way designed for you to enjoy guilt-free hedonism. With the bone marrow pepper masala, crab masala, fish head curry and various others in our order, we needed nothing less. Uniquely enough, we found the starter menu at the end and decided to have the Crackling Bhendi to start off. Who knew a deep-fried breaded okra could be so addictive? The crispy exterior and the tender okra was a match made in culinary heaven. We wo ld have seconds if we didn't order the mains.
Though, once the mains arrived, we had no regrets. The aroma of the Fish Head Curry had us salivating. According to the long-time general manager, Emmanuel Davendran, they ordered whole snappers from Pulau Ketam in order to cater to their customers' preferences. This way, they are able to serve their customers a meaty fish head while providing fillet options on request. Another unique aspect of the dish is the lack of dependency on coconut, which is often used to create a thicker curry. In this case, the curry might have had a thinner body but the flavours had us enraptured. It reminded me of a Kerala Fish Head Curry I once had, yet this curry evidently had a mix of north and south Indian influences which made it better.
When you order Bone Marrow Pepper Masala, you will get exactly what you ordered. Don't expect there to be chunks of meat to be stuck on the outer layer. However, bone marrow fans will not be disappointed, as there is plenty of delicious flesh to indulge in and with a handful of rice doused with the pepper masala gravy, prepare for a soporific combo. The Crab Masala offers the same effect as the Bone Marrow Pepper Masala for the crustacean lover. The naturally sweet and thick flesh is worth the work and the ratio of the Masala gravy is satisfying. Add on some fish puttu – made from milk shark – and you will be in a deep state of euphoria.
Just when we thought we had enough on our plate, we were tempted to try the Fried Chicken, Prawn Sambal Petal and Stewed Spinach Dhal. The combination almost made me weep with the nostalgia of enjoying home-cooked meal. Of course, this is the closest we will get, especially in the area. In fact, in some ways, it might even be better with the brand's self-grinded, locally sourced and a last minute preparation. The menu is overseen by Ananthakumar's mother who trains all the staff and does random follow-ups to ensure consistent quality. Now, our vocabulary for comfort food has now been defined as Kumar's.
Address: LG-5-01, Arcoris Plaza 10, Jalan Kiara Mont Kiara 50480 Kuala Lumpur
Tel: 03-6412 2969