Inspiring Celebrities Who Have Opened Up About Battling Cancer
From Jane Fonda to Kylie Minogue, women are speaking out about battling and beating breast cancer.
BY HIRANMAYII AWLI MOHANAN
Battling a disease can be harrowing, and doing so in front of others can be even more trying. But as these famous cancer survivors demonstrate, revealing that they had a health problem can help de-stigmatize one. For these cancer survivors, sharing their experiences with cancer has sparked a dialogue and developed a support system. In honour of Breast Cancer Aware- ness, we celebrate and support the courageous women who have battled or are battling Breast Cancer. This also serves as a reminder of the importance of self-examination in the early detection of cancer. The earliest signs of Breast Cancer include unusual changes in your body.
Malaya's independence from the British was formally proclaimed Famed actor and climate activist, Jane Fonda opened up about her multiple battles with cancer saying, "I've had a lot of cancer." Fonda said that this is not her first experience with cancer, as she previously had breast cancer, for which she underwent a mastectomy. Fonda also acknowledged that she is privileged to receive the care that she has. On Sept 2, 2022, actress Jane Fonda announced that she had been diagnosed with non-Hodgkin lymphoma (a type of blood cancer) and has since provided an update on her blog.
Christina Applegate
In July 2008, Christina Applegate underwent a double mastectomy after doctors found cancerous lumps in one of her breasts. The Samantha Who star credited her mother, a repeat breast cancer survivor, with inspiring her to have the strength to make the decision. Thereafter, she had take steps to change her lifestyle, from the food she ate to the rest she got. She also founded the Right Action for Women foundation, which helps high-risk patients cover the cost of an MRI that may detect cancer in even very dense breasts. She also had her ovaries and fallopian tubes removes.
Wanda Sykes
After having surgery to have her breasts reduced in size, Wanda Sykes learned she had breast cancer. Doctors were able to establish that Sykes had cancer in her milk ducts thanks to the samples of breast tissue they had extracted, and they gave her the diagnosis of ductal carcinoma in situ (DCIS). Sykes decided on a preventative double mastectomy because her mother's side of the family had a history of breast cancer. "I had both breasts removed because now I have zero chance of having breast cancer," she told Ellen on the Ellen show.
Sheryl Crow
The rock star and nine-time Grammy Award-winner Sheryl Crow's 2006 battle with breast cancer caused her to reevaluate her life. She was diagnosed at age 44 with ductal carcinoma in situ (DCIS), a non-invasive form of breast cancer. It was discovered at an early stage through an annual mammogram, and after a lumpectomy and seven weeks of radiation therapy, she was declared cancer-free. The singer, who successfully recovered from breast cancer in 2006, was also later diagnosed with a "benign" brain tumour in 2011.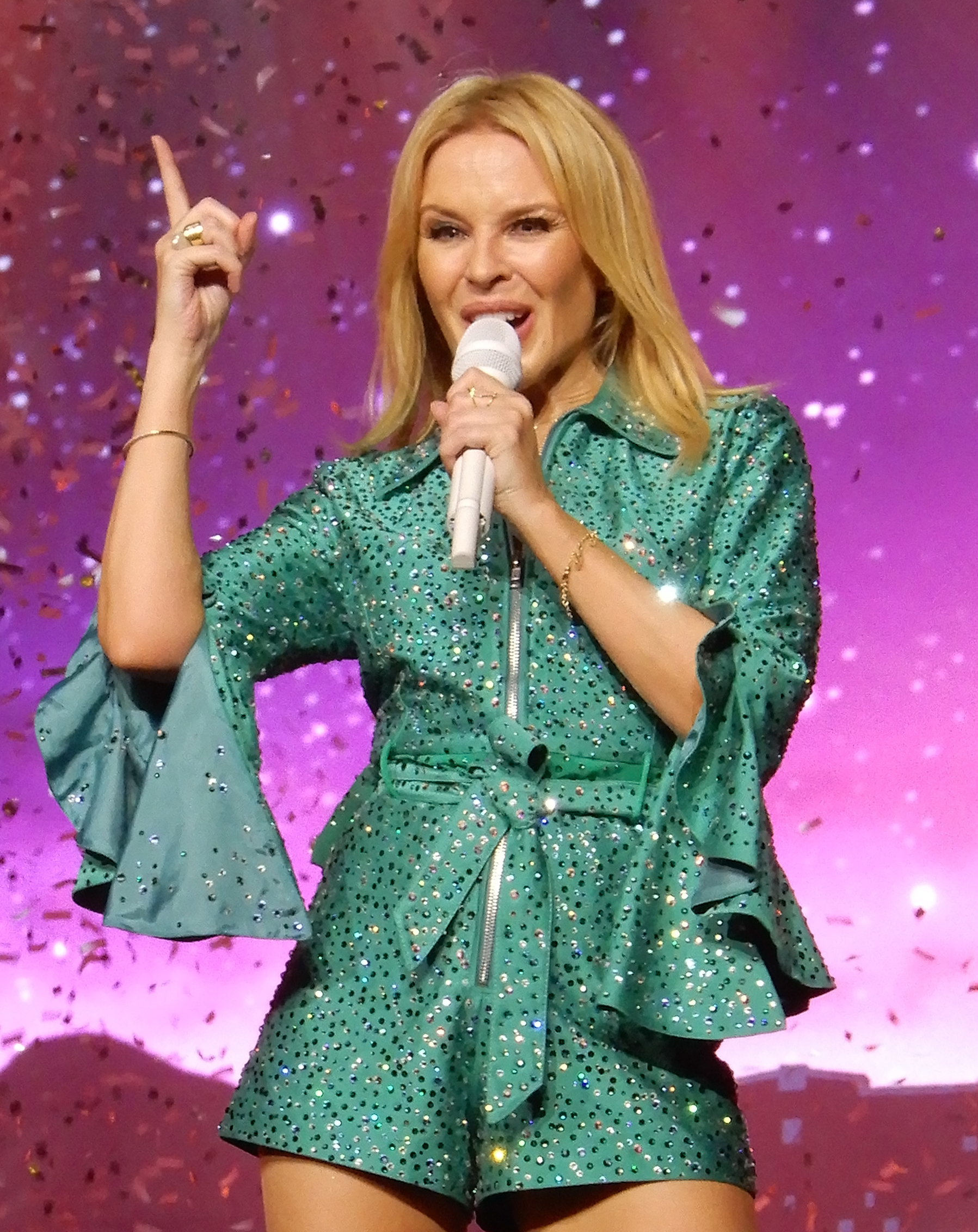 Kylie Minogue
Kylie Minogue was 36 when she was diagnosed with breast cancer on May 17, 2005. Four days later, she had surgery and soon after she started chemotherapy, an experience she later likened to "experiencing a nuclear bomb". Minogue has received praise for publicly discussing her cancer diagnosis and treatment. She completed her chemotherapy treatment in France, and in 2008 France's then culture minister Christine Albanel said, "Doctors now even go as far as saying there is a Kylie effect that encourages young women to have regular checks.
Julia Louis-Dreyfus
On September 2017, American actress and comedian Julia Louis-Dreyfus shared on Twitter and Instagram that she had been diagnosed with stage II breast cancer. She underwent six rounds of chemotherapy and had a double mastectomy before being declared cancer-free just over a year later, in 2019.