Gajaa at 8
By Hiranmayii Awli Mohanan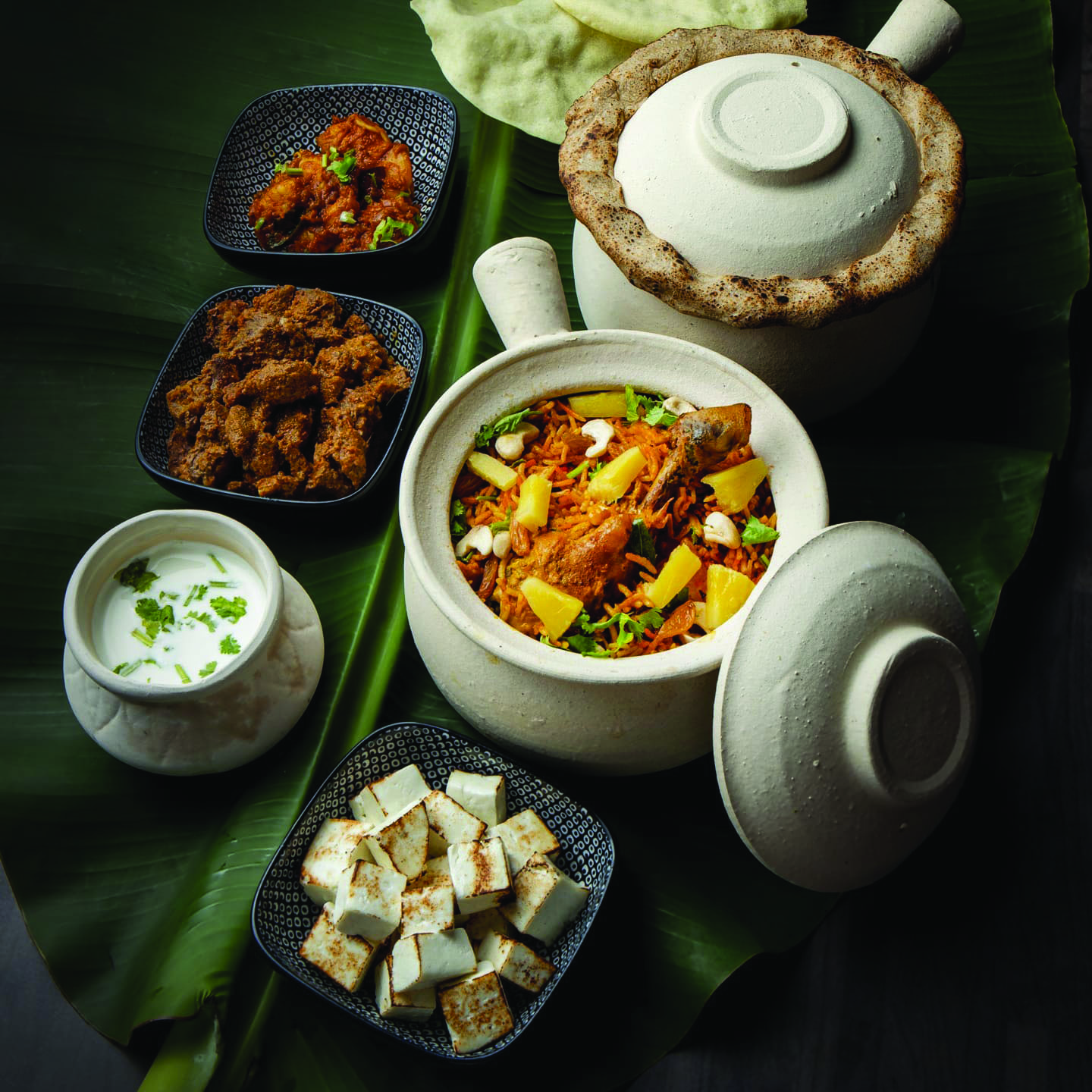 Behind an unassuming frontage of a bungalow lot along Lorong Maarof, lies Gajaa at 8. Gajaa, a Sanskrit word that translates to elephant, personifies abundance, richness, boldness, strength, and wisdom – the positive attributes this restaurant aims to showcase. Keralan cuisine is the inspiration here, with an extensive menu offering dominant use of coconut, fresh vegetables, imported seafood and Indian-sourced spices. Helmed by a chef who hails from Kerala, one can expect him to deliver an authentic gastronomic journey that transports you to that part of the subcontinent.
Regarded as a very popular dish in Kerala, the Kanthari fish is a wonderful precedence to the culinary journey that lies ahead. Munificent fish fillets are grilled and blanketed with a creamy coconut sauce, exuding a tinge of spiciness, velvety texture and seductive flavours. It opens the taste buds, leaving one craving for more and in anticipation of what's to come. The Prawn Kizhi comes highly recommended, presented in a banana leaf pouch, concealing all the robust, authentic Keralan masala and decadence.
Upon unveiling the pouch, a fragrant aroma teases the nostrils that subsequently send signals that make the mouth salivate. Calling for every bit of attention, this Keralan staple is a celebration of spices, the chef's prowess as well as the piquancy of God's own country. It is best relished with either rice or bread.
The pièce de résistance was undoubtedly the Keralan Chicken Briyani. The waft of spice and everything nice danced across the room before making its way to the table. It came brimming with golden-hued rice morsels, dispensed in a clay pot. The Malabar-style briyani (a region in the western part of the peninsula of India, between the mountains and the sea) is suffused with green chilli, cinnamon, cloves, cardamom and peppercorns – laden with intrinsic goodness. The generous serving of rice proportionate to the chicken, qualifies for sharing or makes for a very indulgent meal.
Address: Gajaa at 8 *Indian cuisine *Casual dining (Pork-free) No. 8,
Lorong Maarof, Bangsar, 59000 Kuala Lumpur