Cor Blimey!
The Best British Fish and Chips in Town
By Agnes Aui
Settling in the heart of Sri Hartamas and helmed by founder Adam is Cor Blimey!, a restaurant dedicated to bringing authentic British fish and chips that are Muslim- friendly and can be enjoyed by everyone. Adam discovered his passion for the famous dish in England and decided to share it with Malaysians nationwide.
"Signature" British Fish and Chips

A must-try when visiting Cor Blimey! is the "Signature" British Fish and Chips. Aside from flawless hand-battered and deep- fried Atlantic cod, diners also get to try the triple-cooked chunky chips and mushy peas that come as side dishes. Though if you're looking for add ons, try the British chip-shop additions like curry sauce or pickled eggs. But if you want to keep it classic, then splash on some malt vinegar and salt (that's available on every table) onto your chips. Trust us when we say, it's the perfect union.
"Fish & Chips" Family Feast
As its name suggests, this dish is perfect for feasting with your family or friends. Not only does this dish feature four types of fish namely the Atlantic cod, Pacific halibut, Ocean perch and dory, but they're deep- fried in different batter flavours like curry, chilli lemon, onion and garlic, and more. We personally feel it's the ultimate choice as you get various fish options alongside distinct locally-flavoured batters.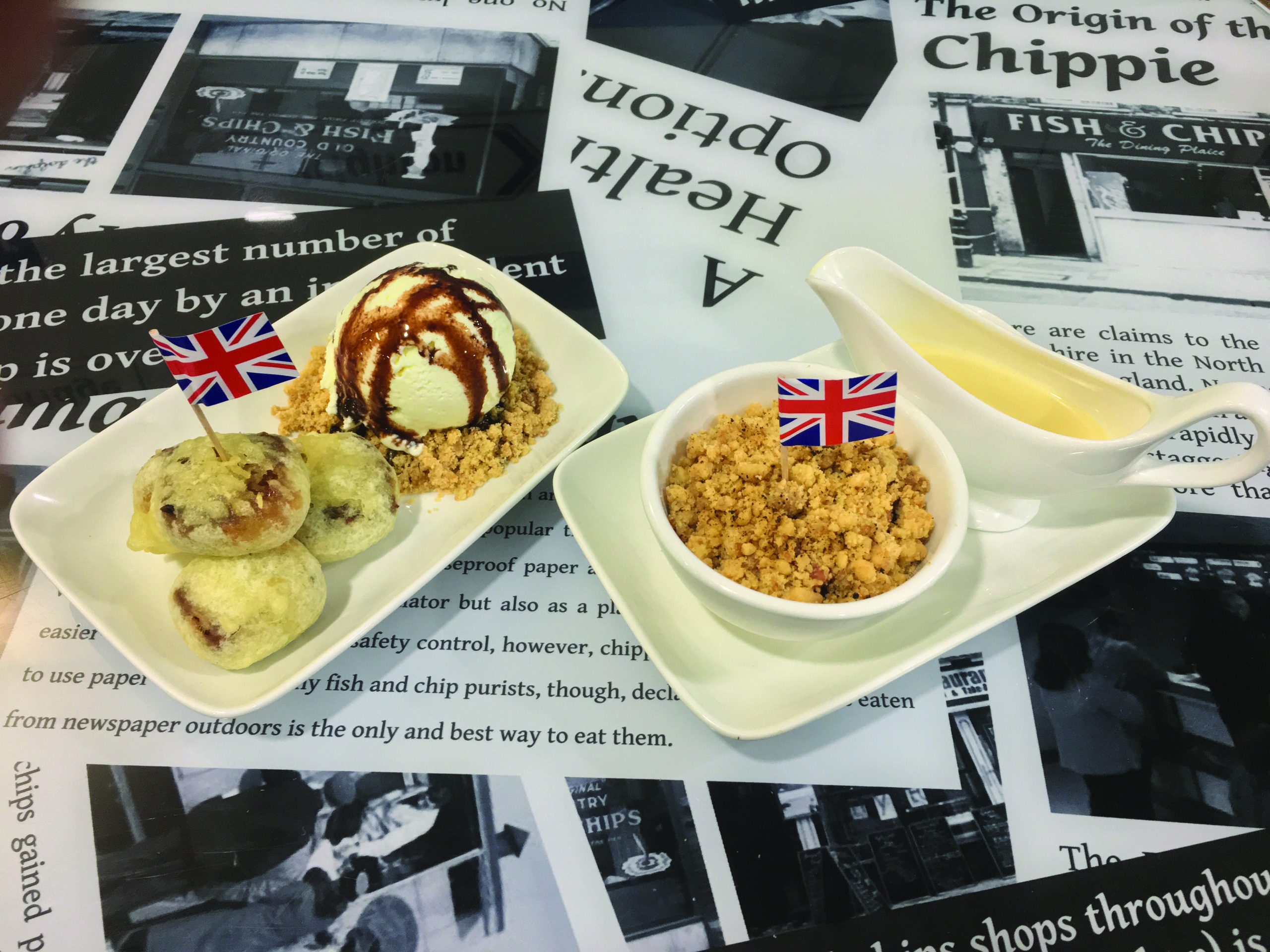 Bangers and Mash
It doesn't get more British than a plate of bangers and mash. Find juicy chicken sausages delicately resting atop a generous serving of mashed potato, garden peas and a bowl of onion gravy. Just by appearance, we could already tell that the sausages were homemade and in a bite, we savoured memorable bursts of succulence that still lingers in our minds till today.
Deep-fried "Mars" Bar Chocolate with Ice-cream
Known as a Scottish chip-shop legend, this one-of-a-kind dessert features mini Mars bar chocolates that are deep-fried and served with vanilla ice cream. This distinct dessert is a favourite and the best place to get them is at Cor Blimey!
Address: Cor Blimey! *Western Cuisine *Muslim-friendly Cor Blimey!
23 Jalan SS 15/4, 47500 Subang Jaya, Selangor.
Tel: 03 5611 3358
Address: No 33 Jalan SS 21/1A, Damansara Utama, 47400 Petaling Jaya, Selangor.
Tel: 03 7733 8358
Address: Ground Floor, No 58, Jalan 27/70a, Desa Sri Hartamas, 50486 Kuala Lumpur.
Tel: 03 6211 2215