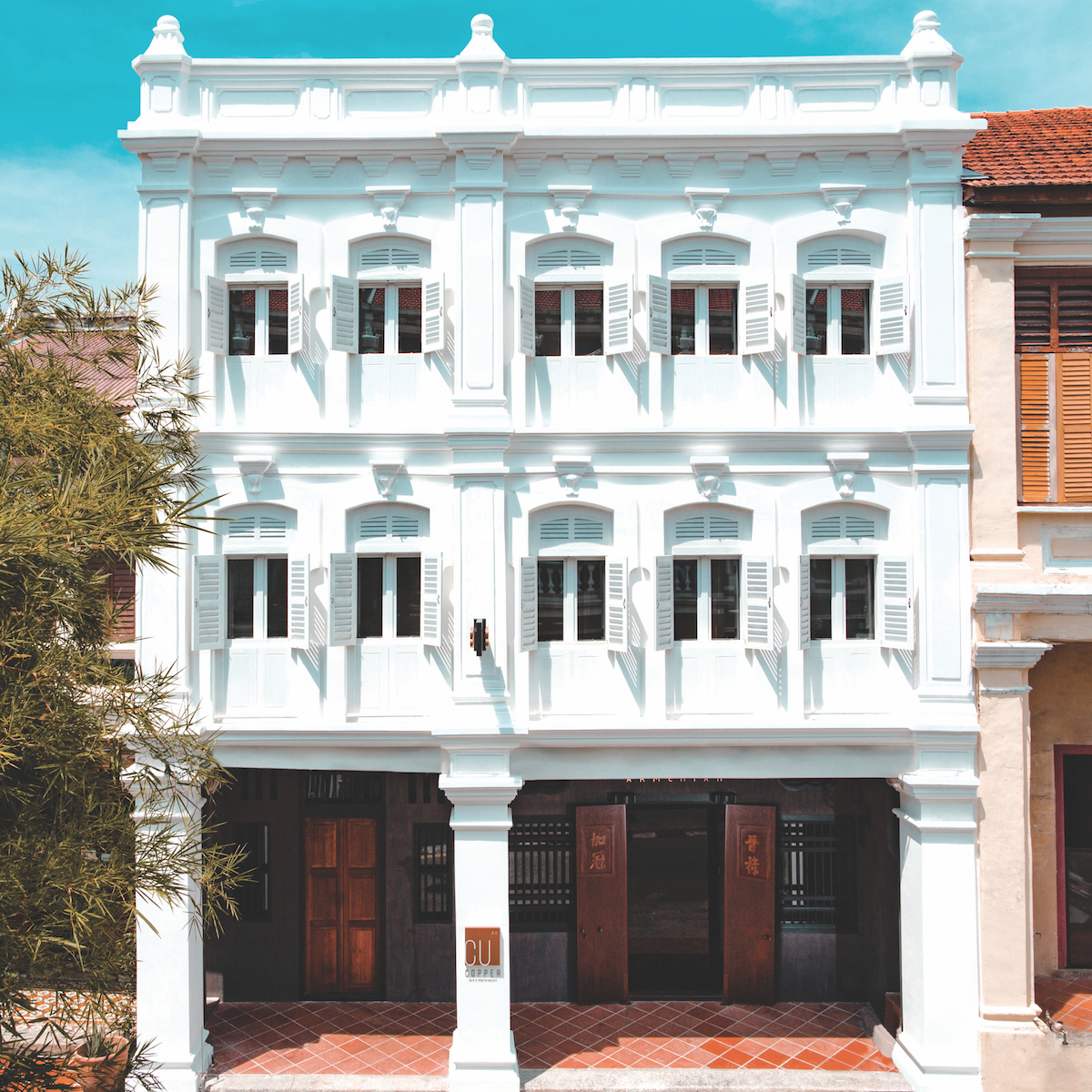 88 ARMENIAN
By Sara Yeoh
---
88 Armenian is a love letter to the ponymous street it resides in, where it was once home to Penang's flourishing copper and brass industry. Within the white heritage building of the hotel, copper
hues and elements tint the lobby – also home to the Copper bar and restaurant – and each of the six boutique rooms. As a further written script of its love letter, the rooms are named after six of the world's most distinguished coppersmiths – Rodin, Bartholdi, Dunand, Mackenzie, Pearson and Revere. Amidst the area's rich cultural and historical sites, 88 Armenian is a chic hideaway, yet still encapsulates Penang's nostalgic charms – perfect for the refined explorers.
The rooms on the building's first and second floors are admirably spacious and flooded with light, and dressed in muted tones with accents of copper. The comfortable beds and entertainment system equipped with Netflix and Spotify are enough to tempt anyone to stay in. The ultimate luxury of the stay, however, lies within its naturally- lit, marbled bathroom, complete with a beautiful natural stone bathtub, Gessi spa shower, and a vanity countertop filled with amenities from Aesop – exactly the sort of bathroom that makes you want to linger for longer.
When you do eventually leave the hotel, its doorstep easily leads you to a maze of street arts and murals, and to the hippest cafés and the clan jetties. Upon returning from Penang's myriad of hawkers and stalls, you might want to come back to a therapeutic soak with essential oils, and iced tea and artisan chocolates on the side, which a bath butler will get ready for you.
If the idea of hawker food for breakfast starts to bore you, descend to Copper in the morning, where you can have croissants and English muffins under an air well.