Yue
Splendour of China
BY HIRANMAYII AWLI MOHANAN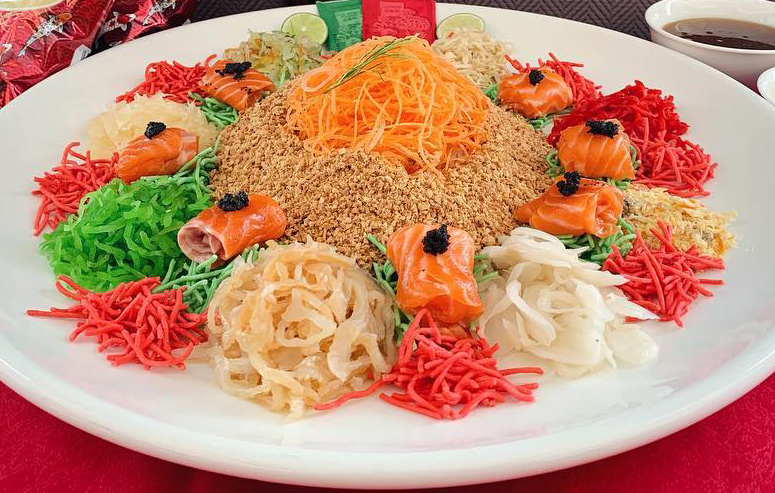 Usher in the Lunar New Year with class and grace at Yue, Sheraton Petaling Jaya. This hotel is crafting an exciting reunion dinner with Chinese cultural performances. Themed 'Splendour of China', indulge in a 9-course set menu while being entertained with graceful and rhythmic movements from the dance troops. Feb 4 marks the date of this auspicious occasion where families can gather to enjoy quality time while welcoming the New Year.
On this grand night, diners will be entertained by a full line-up of performances starting with the two lion dance performances, LED drums, Chinese acrobatic performances, the mystical thousand hands, traditional songs and more. Amid the spectacular and amazing performances, a nine-course delicious spread will be served starting with fresh traditional Norwegian Salmon and Jelly Fish Yee Sang, Abalone, Deep Fried Butter Prawns and more. This delicious and exquisite package is available in Grand Ballroom and priced at RM1,988 nett per table.
In line with the year of good fortune and great health, Yue Chinese Restaurant offers three Chinese New Year set menus until Feb 25. Starting from RM2,388 nett for a table of ten, this restaurant will take guests on a culinary voyage through delectable dishes. Among the traditional dishes are Yue's signature double-boiled Dried Scallop Soup with Morel Mushroom and Fish Maw, Braised Bird's Nest Soup with Fresh Scallops and Superior Stock, Steamed Cod Fish, Braised Whole Five Head Abalone with Dried Oysters, Shrimps and Chef's Special Spicy Sauce, Smoked Live Tiger Grouper 'Taiwanese Style' with Soybean Crumbs, and more.
Yue id not the only outlet that offers celebrates the festive spread, as Feast, an all-day dining restaurant, features a Chinese New Year buffet on the same day with Yue. The buffet is at RM108 nett for lunch and RM118 per person for dinner.
Sheraton Petaling Jaya, Jalan Utara C,
46200 Petaling Jaya
Follow us on Facebook and Instagram