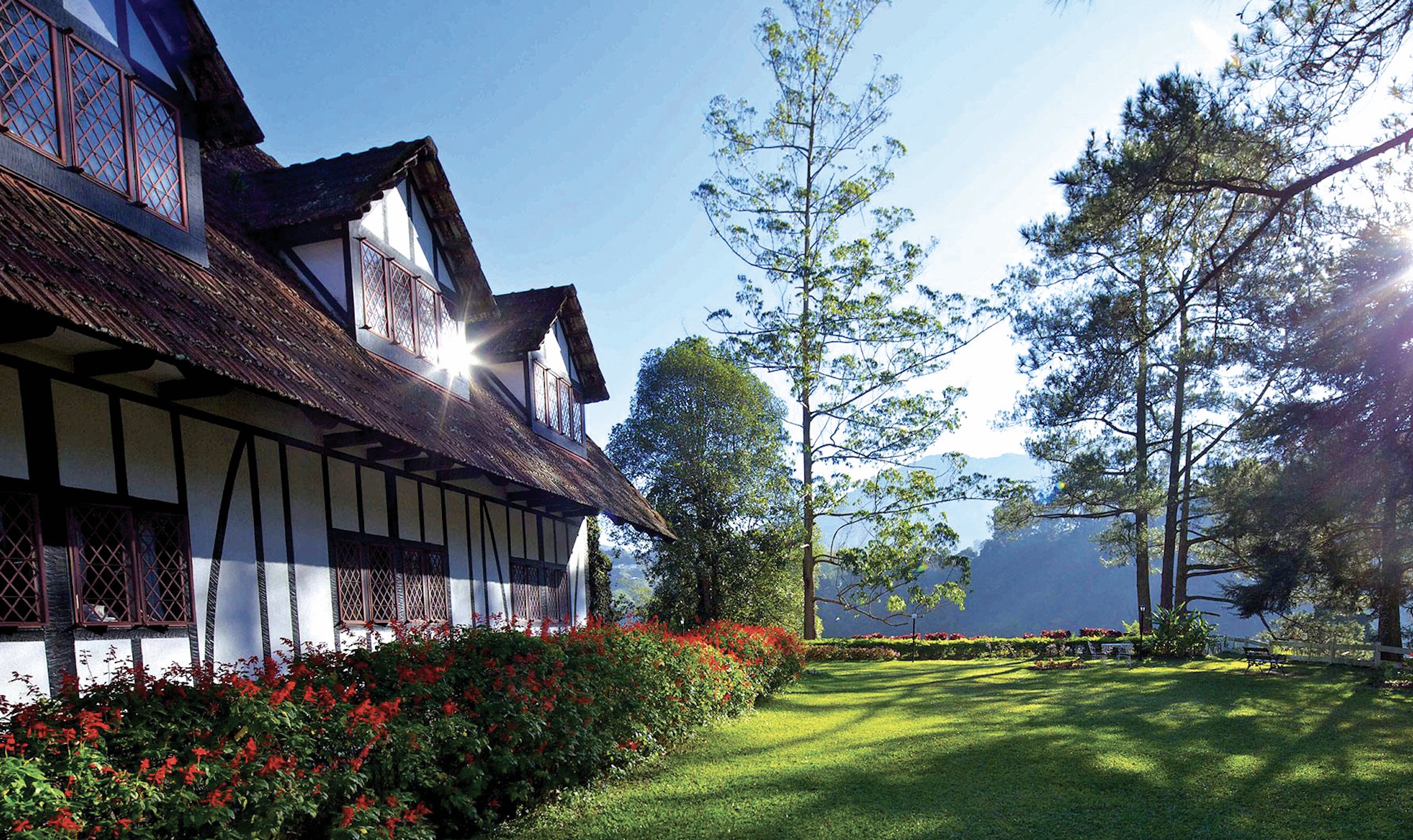 THE BANJARAN HOTSPRINGS RETREAT
There isn't any other place like The Banjaran Hotsprings Retreat. Cradled by limestone cliffs, lush rainforest and natural geothermal hot springs, the resort offers the ultimate wellness escape. You can indulge in facilities like dipping pool hot springs, an ice bath, a crystal cave, a thermal steam cave, a meditation cave, fish pool spas and guided jungle walks. Only at the Banjaran will you be able to dine on delectable fare in a cave. This luxurious spa retreat also makes for a perfect hideaway for a unique pampering experience.
THE LAKEHOUSE CAMERON HIGHLANDS
Save yourself from paying exorbitant plane fares just to get a taste of the English country life. Set amidst theundulating hills of Cameron Highlands, the Lakehouse is an old Tudor-style country house built in the late 1960's by a retired British colonel. This boutique resort embodies the romantic ideals of an English country manor, overlooking the Sultan Abu Bakar Lake while retaining its old world charm. Every nook and crevice in this establishment pays homage to its English heritage, boasting wooden beams, four-poster beds, antiques and a fireplace to cosy up to when the evenings get chilly. Live the English way and spend the afternoon indulging in a cup of English tea in the cooling outdoors, reminiscent of Malaysia's British colonial past.
MALIHOM PRIVATE ESTATE
Tucked away in rainforest paradise on Penang island, like a hidden gem, is Malihom Private Estate. It is the perfect escape for those who seek respite from the concrete jungle that is the city. What makes this resort unique is the cluster of traditional Thai rice barns that have been refashioned into gorgeous private villas, whille retaining their traditional beauty. Seek comfort in Malihom's lavish facilities – some villas offer outdoor bathtubs and decks with bamboo hammocks. Wake up to the sounds of insects and birds chirping in the morning and stunning views of verdant greenery. You can also choose to take a walk on the trails through the countryside, or soothe your troubles away with a relaxing massage.