REDISCOVER KUALA LUMPUR CITY CENTRE
After almost two years of being confined to our homes and experiencing cabin fever, it's time to venture outdoors, safely of course, and rediscover Kuala Lumpur City Centre and its offerings. Since we're on the road to normalcy, it's time to con- tribute to our economy by visiting some of the places listed below.
BY HIRANMAYII AWLI MOHANAN
---
Retail Therapy at the Golden Triangle
Kuala Lumpur is a shopping haven with a plethora of incredible shopping malls, from Pavilion KL and Suria KLCC that house all the top designer brands to Intermark Mall, Lot 10 and many more. It goes without saying that shopping in Bukit Bintang is quite a satisfying experience no matter what you are looking for. Even if you've no intention to shop, window shopping and walking about the mall is an experience of its own.
Immerse in an Interesting Book at Kinokuniya Book Store
Kinokuniya Book Store, Malaysia's largest bookstore is a haven for avid readers, offering books, magazines, music, CDs, Manga and much more. Akin to entering a book wonderland, we love perusing through the aisles, grabbing a book and settling ourselves in a cosy nook to immerse ourselves in an interesting book.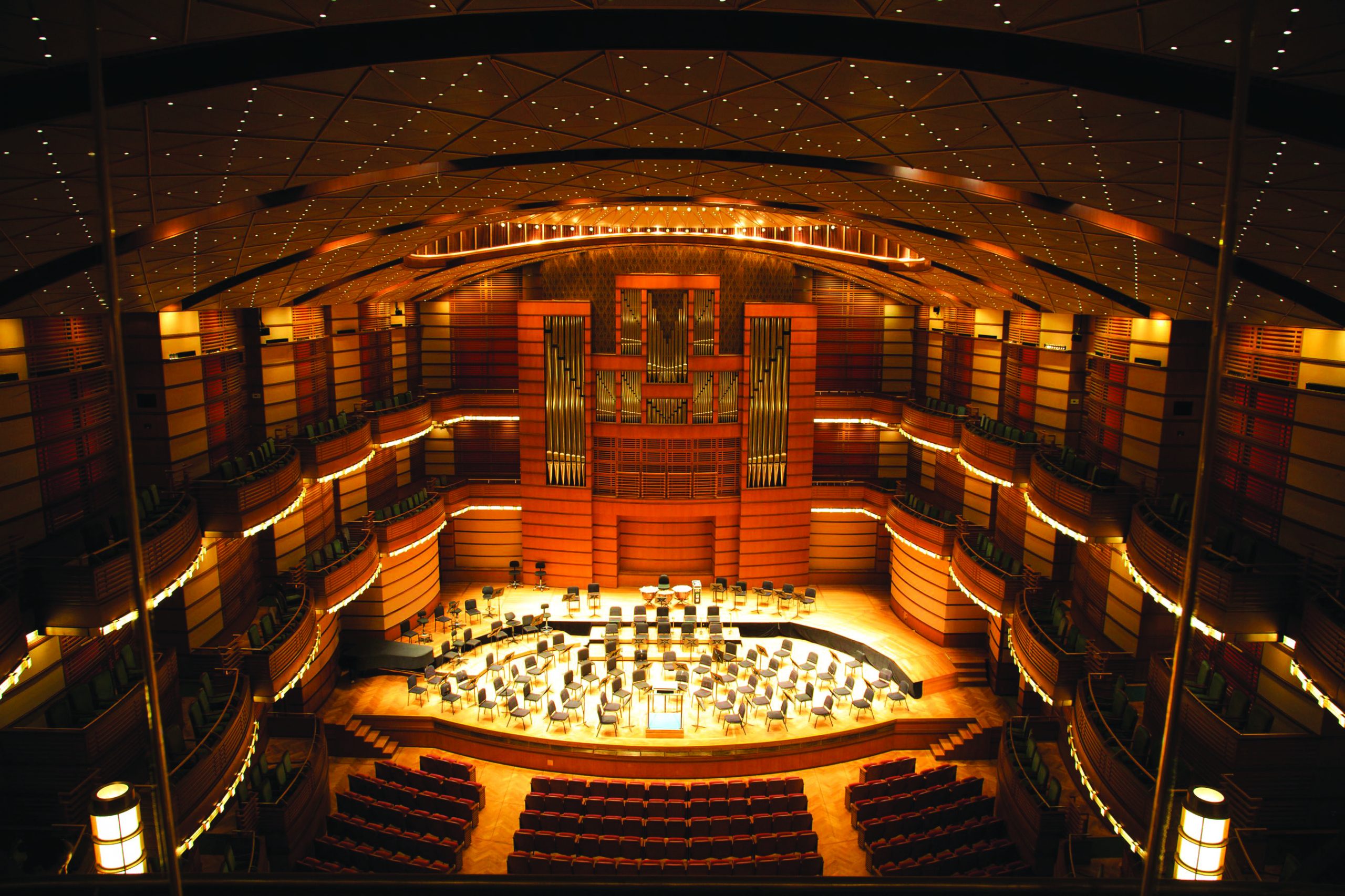 Get Lost in Sultry Tunes at Dewan Filharmonik Petronas Dewan Filharmonik Petronas is home to the Malaysian Philharmonic Orchestra. Malaysia's first dedicated classical concert venue is located at the podium level between the Twin Towers. Designed with state-of-the-art acoustics, music lovers would appreciate the wide array of genres masterfully performed by local maestros and internationally-renowned collaborators.
Stay at The Ruma Hotel and Residences
At the end of an adventurous day around the city centre, return to a literal home away from home, The RuMa. Merely steps away from the Petronas Twin Towers and KLCC, this hotel is a serene sanctuary amidst the downtown hustle and bustle, capturing all the intimacy of a home run by an accomplished host. A stay here will inspire you to uncover the city's origins and colonial heritage in a contemporary setting that exudes soothing qualities of a true urban resort.
Learn About the Underwater World at Aquaria KLCC
Appealing to children and adults alike, Aquaria KLCC is a world-class oceanarium that has an impressive variety of marine life from Malaysia and around the world, guided tours, and even interactive feeding shows. Its 90-metre transparent tunnel is Malaysia's first underground aquarium, allowing visitors full view of the marine life in their element.
Pamper Yourself at The Spa at Mandarin Oriental
Untie the knots binding the body and relieve stress at The Spa in Mandarin Oriental, Kuala Lumpur, the perfect urban escape. Here, East and West meet in harmony, reaching far beyond the traditional spa experience. Customers are treated to a holistic approach to wellbeing, providing a complete sensory journey. The extensive range of treatments ensures a personalised therapy, performed by professionals with international expertise.
Dinner and Drinks and Marini's on 57

Marini's on 57 is hailed as one of Kuala Lumpur's most iconic bars and its magnificent view of KLCC alone justifies the title. Bask in old-world Italian charm, it offers Italian cuisine. If you're not here for the food, its rooftop bar makes for a lovely spot to enjoy a couple of sundowners.
Shop for Arts and Crafts at Central Market
Central Market, also known amongst locals as Pasar Seni, is a firm location
on the tourist map and was developed from a former wet market selling fruit, vegetables, and meat. Now, however, the area has undergone some changes and upgrades and includes dedicated sections to reflect the various influences and ethnic backgrounds present in Malaysia such as Malay, Indian, and Chinese areas selling local products like souvenirs and arts and crafts. On the upper floor there is also a food court selling local delicacies and the area in front of the market is known for street performers and musical shows.
Meander Through Chinatown and Discover the Booming Food Scene
Kuala Lumpur, in addition to Malay and Indian nationals, has a large Chinese population and as such China Town has developed as a predominantly ethnically Chinese area of the city that is also well worth a visit if you are in town for a few days. Located in and around Petaling Street, the area features a market, Chinese food options, and Chinese cultural attractions such as temples. Chinatown is also seeing a revival in terms of its F&B scene with the birth of a plethora of interesting cafes and bars nestled in the heritage buildings, offering a cornucopia of offerings. It's definitely worth meandering through Chinatown and stumbling upon some hidden gems.
Make Feathery Friends at the KL Bird Park
Spanning over 20 acres this enormous aviary is home to over 3000 birds and the focus is on promoting local species to visitors, although there are also some imported birds housed in the park. Visitors can enjoy learning about the local flora and fauna and bird watch in one of the largest public aviaries in the world. The park is also a well respected scientific location and there is an emphasis on conservation and education, and there are breeding programs and scientific studies of the birds in their natural habitat.
Saunter Around River of Life and Masjid Jamek
Built in the early 1900's, Masjid Jamek is one of the oldest mosques in Malaysia and is often visited for its Moorish architectural style and for its location, as it sits at the site where the Klang and Gombak rivers meet. As such visitors can tour parts of the mosque (in appropriate dress) and can also take in the stunning views across the waters. For many years this was the primary Muslim place of worship in the city and has a proud history of famous preachers and religious leaders who have attended the mosque. The River of Life is one of the most iconic parts of Kuala Lumpur. Located near Masjid Jamek Sultan Abdul Samad, the oldest mosque in the city, it is a convergence point of two rivers — the Klang River and the Gombak River. The Klang River, known as Sungai Klang by the locals, streams through the regions of Kuala Lumpur and Selangor and eventually into the straits of Malacca. The Gombak River is another major river in the Klang Valley. What began as an expensive urban river restoration project has paid off, as the River of Life has been listed as one of the top 10 most beautiful waterfronts in the world!
Conquer Your Fear of Heights at Kuala Lumpur Tower
Also known as Menara Kuala Lumpur, this tower stands at 335 meters and has an observation deck that offers stunning panoramic views of the city. The towers serves many functions as well as acting as an observation tower for the sighting of the moon to mark the beginning of the Muslim holy month of Ramadan, it acts as the highest BASE (Building, Antenna, Span, Earth) for the International Jump Malaysia event and there is even an annual race to the top to promote health and fitness. The visitor deck is the highest point in the city that is open to the public and it takes fifty- four seconds for the lifts to ascend to the site. Popular times to visit are around dusk to observe night falling across the city.
Ramp Up Your Instagram Feed With Pictures at Kuala Lumpur Railway Station
No longer Kuala Lumpur's main railway station, having been usurped by the more modern KL Sentral, come to Kuala Lumpur Railway Station to marvel at the classic British and Asian architecture or simply utilise it as your backdrop to ramp up your pictures. Built during the British colonial period and completed in 1886, the museum is a mix of European and Asian styles and now features antique exhibits in the Great Hall such as fire engines and steam trains. There are also models and replicas of trains and carriages and visitors can stroll around the platforms and learn about the history of the locomotive in Malaysia.