Red Kettle
By Agnes Aui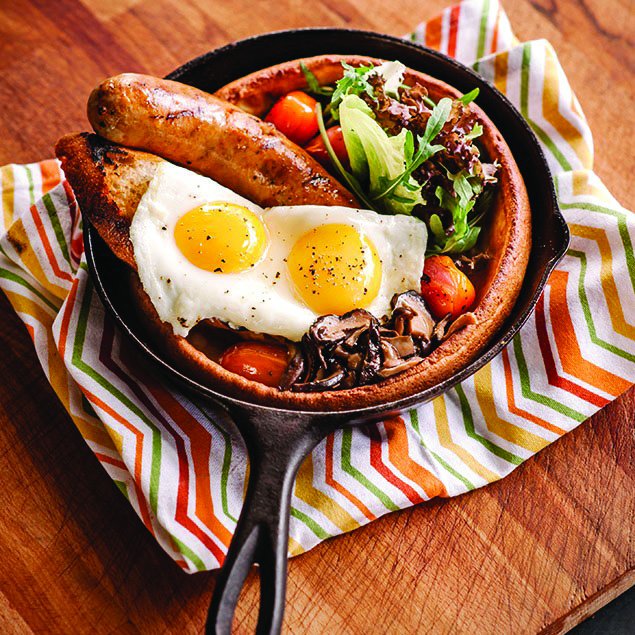 Good food and coffee are often the best complement when bonding with an old friend or hanging out with your family. And Red Kettle is a place where you can get just that. Serving a medley of Western and Asian dishes, the restaurant is strategically established in Starling Mall – the ideal spot for a great catch-up.
For a hearty breakfast, try the Really Big Breakfast, a generously large portion of homemade pork bacon, French toast, roasted sweet potatoes, sautéed mushrooms, eggs (of your choice) and salad. Pork lovers can also opt for the Porkie Eggs Benedict that features poached eggs, grilled sourdough bread, homemade pork bacon, hollandaise sauce and cherry tomatoes.
If you're looking for something Asian, try the Ayam Goreng Berempah and Rice that also comes with kuah tumis, sambal bawang, lava egg goreng, tempeh, calamansi and a free Viet kopi-c. For a lovely mix of both Asian and Western flavours, try ordering the Sambal Tumis Sea Bass and Rice, featuring pan-fried sea bass, kuah sambal tumis, cashew nuts, shaved coconut and roasted vegetables.
Those with a sweet tooth need not find a dessert spot to adjourn to as Red Kettle does serve some delightful sinful treats. Our favourites include the Tim Tam cake, dark chocolate salted caramel cake and the strawberry yogurt soft serve.
Address: Red Kettle *non-halal *Asian cuisine *Western cuisine
Starling Mall – F130, 1st Floor, The Starling Mall, Jalan SS 21/37,
Damansara Utama, 47400 Petaling Jaya, Selangor.
Red Kettle *non-halal *Asian cuisine *Western cuisine
Taman Bukit Desa – 37, Jalan Bukit Desa 5,
Taman Bukit Desa, 58100 Kuala Lumpur.