Queen Elizabeth II: Key Moments During Her Reign
We revisit some of the most historic moments in the reign of Britain's longest-ruling monarch.
BY HIRANMAYII AWLI MOHANAN
Elizabeth, the second child of King George V, was born in 1926. Prior to her uncle, King Edward VIII, abdicating the monarchy in 1936 to wed divorced American socialite Wallis Simpson, Elizabeth had little hope of inheriting the kingdom. King George VI passed away, and 25-year-old Elizabeth was asked to take the throne, beginning a historic reign. In February 2022, the United Kingdom staged a series of celebrations for the queen's Platinum Jubilee — marking 70 years of her service to the British Commonwealth.
---
1947
The Commonwealth Broadcast
As heiress presumptive Princess Elizabeth made a broadcast from Cape Town on her 21st birthday in which she dedicated her life to the service of the Commonwealth. It was to be the measure of her reign.
1952
From Princess to Queen
Her father king George VI died aged 56 on February 6, 1952 while Elizabeth was visiting Kenya with her husband, Prince Philip. Aged 25, she flew back to Britain. Winston Churchill was her first prime minister and brought his experience to bear.
1953
The Coronation
Queen Elizabeth II was crowned at Westminster Abbey in central London on June 2, 1953. It was the first major televised international event, and sales of sets surged as people gathered in their front rooms to watch the ceremony.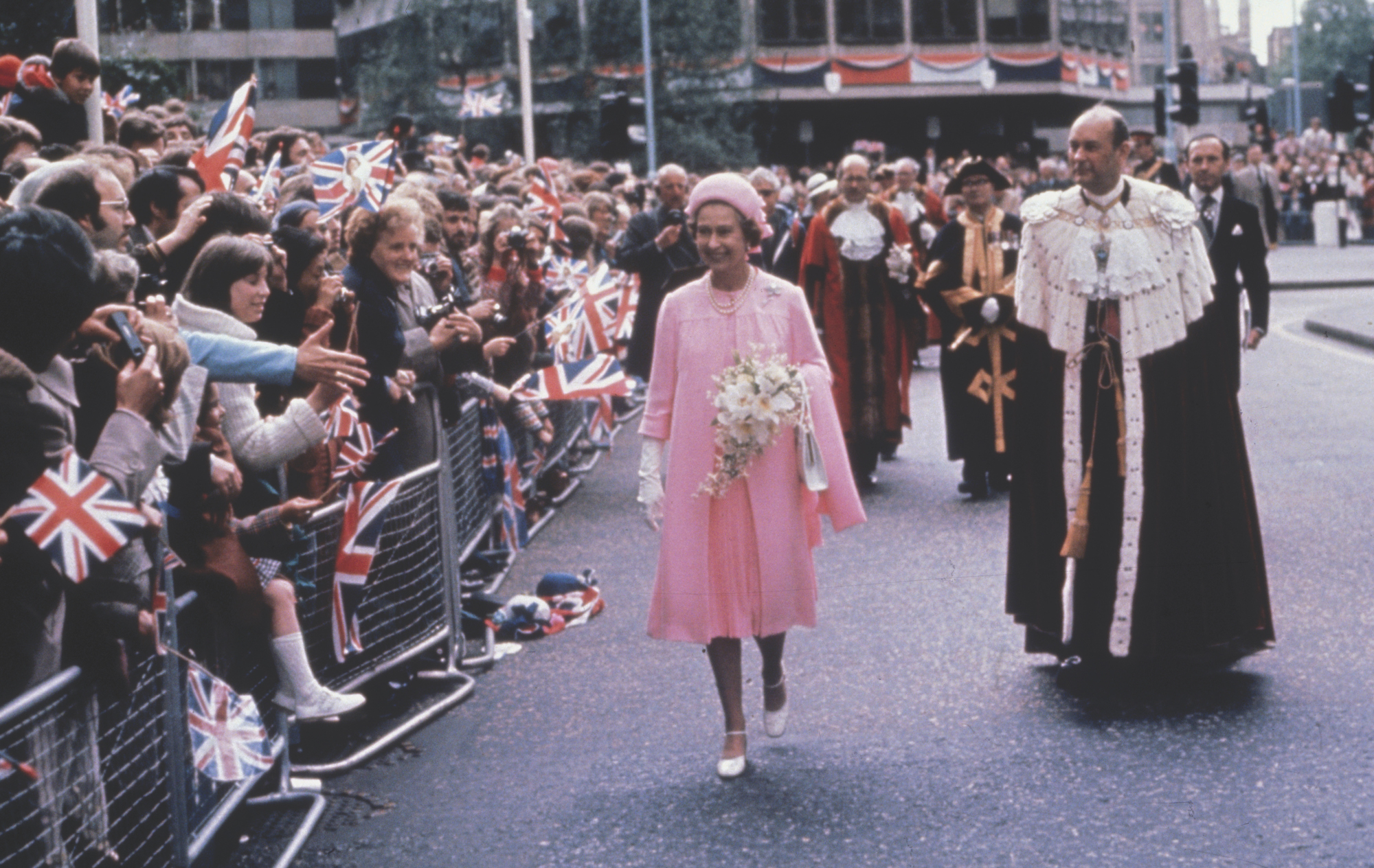 1977
Silver Jubilee
On June 7, the queen rode the Gold State Coach to tour Britain and the Commonwealth and reiterated her vows of service, saying that "Although that vow was made in my salad days when I was green in judgement, I do not regret nor retract one word of it." In Britain, street parties were held, bunting was hung out, and tables put in the streets. The celebration was a ray of light in a period of economic gloom, industrial decline and a series of industrial disputes.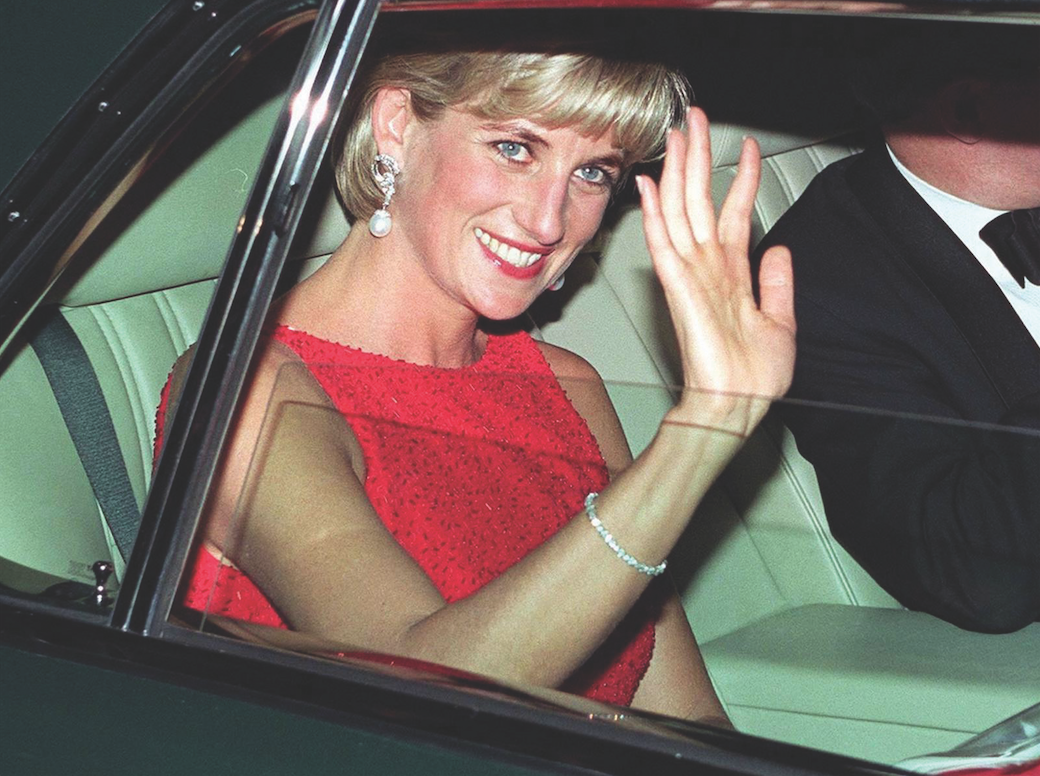 1992
Annus Horriblis
Charles and Diana's marriage continued to deteriorate, and in 1992 they announced their decision to separate. Prince Andrew, the queen's second son, and his wife, Sarah Ferguson, also separated, while Anne divorced her husband, Mark Phillips. Late that year, a fire broke out in Windsor Castle, destroying more than 100 rooms. In a speech delivered to mark the 40th anniversary of her succession, Queen Elizabeth remarked that 1992 "has turned out to be an 'Annus Horribilis'": Latin for "a horrible year."
1997
Death of Princess Diana
Public criticism of the royal family grew more intense after Charles and Diana's divorce in 1996 and especially after Diana's death in a car crash in Paris the following summer. The queen initially remained at her estate in Balmoral, Scotland, and refused to allow the flag to fly at half-mast over Buckingham Palace or address the grieving nation. At the urging of her advisers, she soon revised her stance on the flag, returned to London to greet crowds of mourners and delivered a rare televised address to a nation devastated by the loss of the "People's Princess."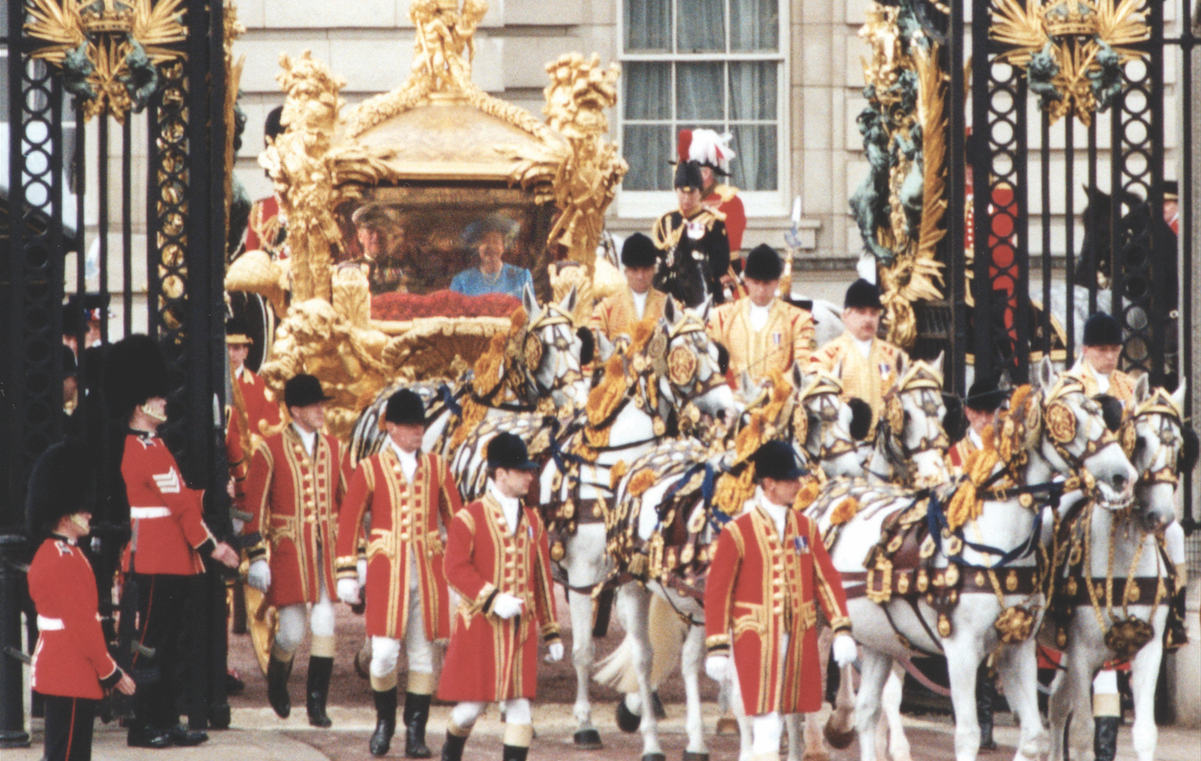 2002
Golden Jubilee
The queen's celebration of her 50th year on the throne was marred by a double loss, when her younger sister, Princess Margaret, and their mother died within weeks of each other. As the first British monarch since Queen Victoria to celebrate a Golden Jubilee, Elizabeth travelled more than 40,000 miles that year, including visits to the Caribbean, Australia, New Zealand and Canada. She also visited 70 cities and towns in 50 counties in the United Kingdom. Compared with the tumultuous 1990s, the start of Elizabeth's second half-century as queen coincided with the beginning of more positive relations between Britain and its royal family: In 2005, a majority of the British public supported Charles' wedding to his longtime love, Camilla Parker-Bowles.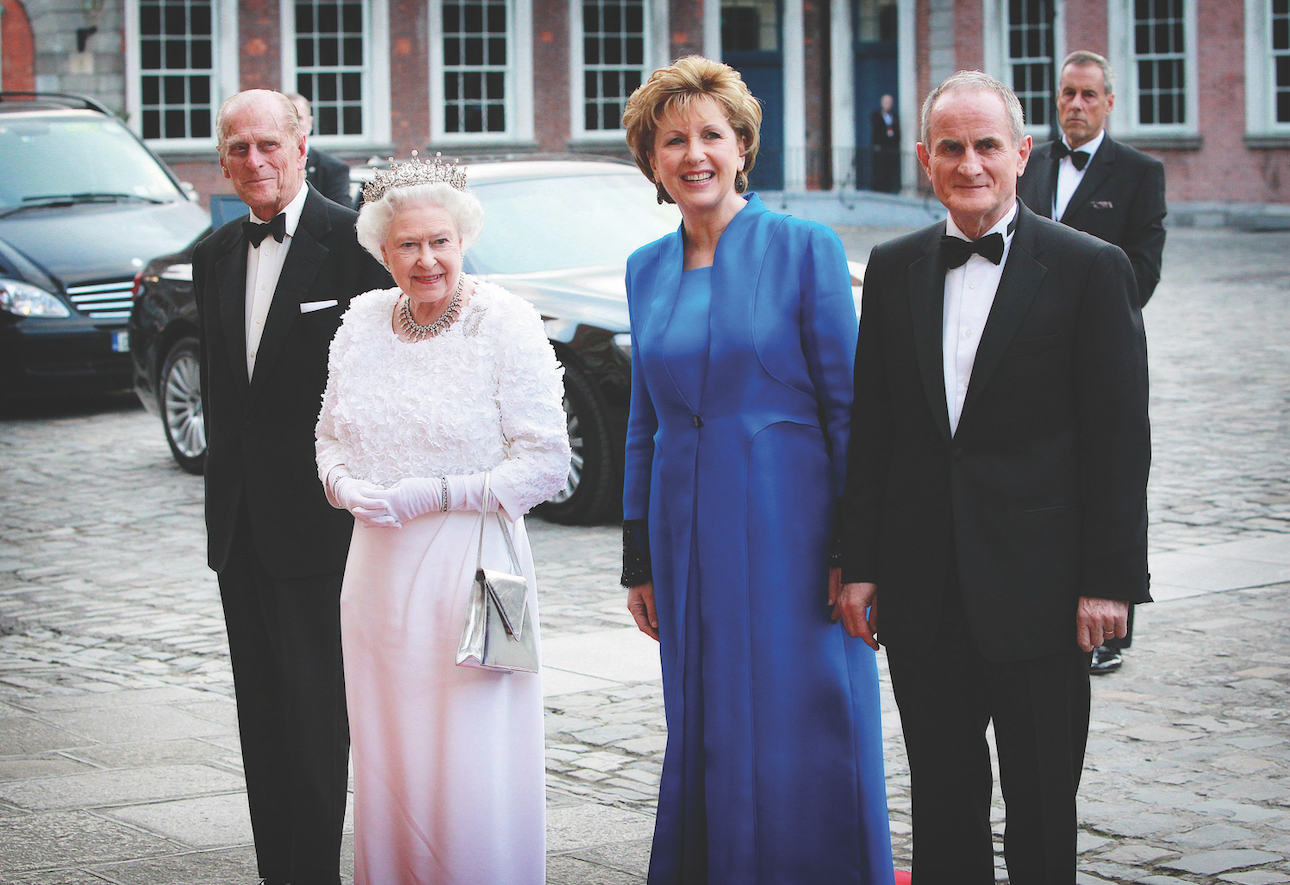 2011
Ireland State Visit
The highly-charged visit was the first by a British monarch to the Republic of Ireland since it won independence in 1922. Seen as the last piece in the jigsaw of peace in Northern Ireland, the visit required the republic's biggest-ever security operation. However, through some highly symbolic gestures including speaking in Irish, she melted away enough post-colonial angst to permit a walkabout.
2012
Olympics and Diamond Jubilee
Queen Elizabeth toured every region of Britain ahead of the four- day party in June to mark the jubilee, while other royals made visits across the Commonwealth. Celebrations included a river pageant, beacons lit across the land, street parties and a service of thanksgiving. The monarch followed up with a starring role at the London Olympics, appearing alongside James Bond actor Daniel Craig at the opening ceremony.
2021
COVID-19 and Health Concerns
The queen was forced into self-isolation at Windsor Castle when the coronavirus pandemic struck in 2020, but that did not stop her carrying out engagements online. Royal receptions were replaced by virtual appearances with everyone from ambassadors to members of the public. Prince Philip died in April, 2021, with his funeral held under coronavirus restrictions. As curbs were eased, the queen resumed her public role, notably hosting G7 leaders in Cornwall in June 2021 and having US President Joe Biden for tea at Windsor. But fears grew for her health after it was revealed she spent a night in hospital following unspecified tests in October 2021, forcing her to cancel a series of engagements.
2022
Platinum Jubilee
In February of 2022, England began a series of celebrations marking Queen Elizabeth II's 70 years on the throne. On June 2, a military parade featuring 1,400 troops in bearskin caps, musicians and 240 horses, a Royal Air Force flyover and an 82-gun salute were staged to honour the 96-year-old monarch, whose birthday was on April 21. One section of London even featured a parade of corgis (Elizabeth's favourite dog breed), with more than 30 of the short-legged canines "marching" in a procession. The queen watched the pageantry from the balcony of Buckingham Palace and was joined by four generations of her heirs, including her eldest son, Prince Charles; his eldest son, Prince William; and William's eldest son, Prince George. Despite her age and having just sustained a case of COVID-19, the Queen, dressed in pearls and a light blue dress, coat and hat, wore a broad grin.