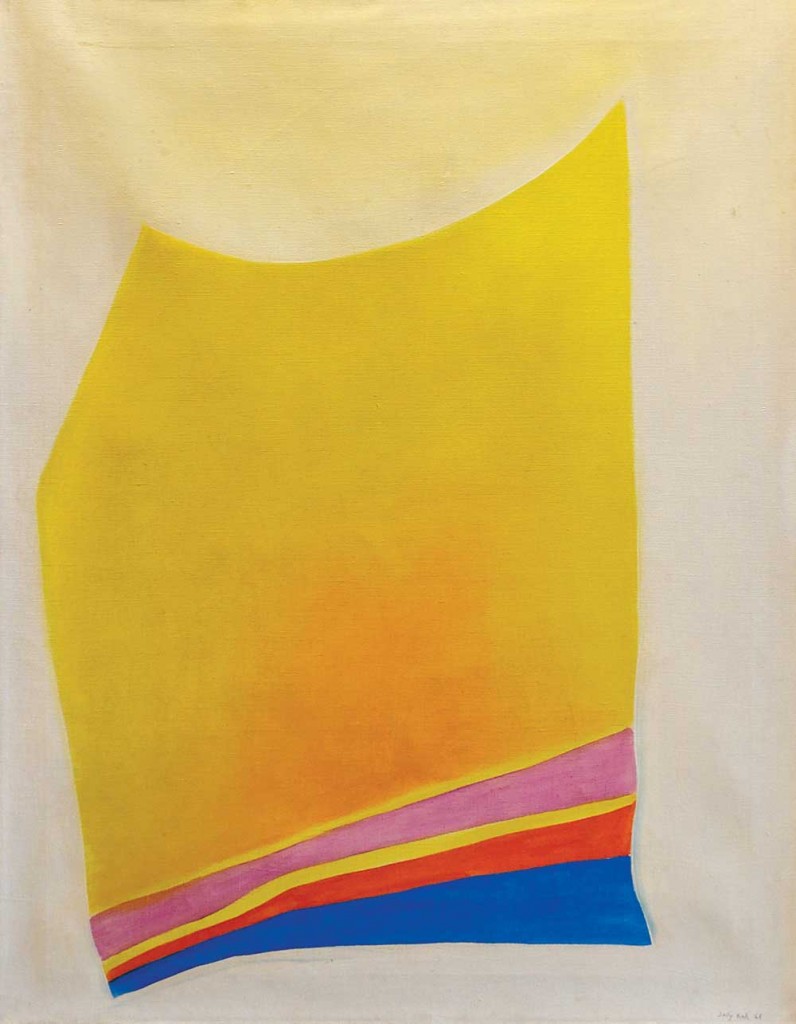 LOT 79
Jolly Koh
B. Singapore, 1941
Yellow Suite, 1966
Signed and dated "Jolly Koh 66" on lower right
Acrylic and oil on canvas
97 x 76 cm
Provenance Private Collection, Kuala Lumpur
Formerly in the Collection of the late Datuk Syed Ahmad Jamal
Illustrated in the GRUP exhibition catalogue, published in 1967
RM 42,000 – RM 65,000
Titled "Yellow Suite", layers upon layers of colours are applied, its intensity creating a combination of warmth, vim and vigour. It is somehow redolent of the breathtaking vision that is a bright sunset. He was one of the seven pioneering Malaysian artists that brought on the trend of Abstract Expressionism through the GRUP Exhibition in 1967, and it was this particular piece that was illustrated in the catalogue and on display at the exhibition. Other GRUP artists include Datuk Ibrahim Hussein, Datuk Syed Ahmad Jamal, Yeoh Jin Leng, Latiff Mohidin and Anthony Lau.
With a vast amount of space, this piece is stunning in its simplicity, the focus being on the spirit, strength and the coarse transition of colour.. His exploration of the relationship between colour and space result in this beautiful masterpiece, with the only disruption of the beautiful colour-space being the strokes and streaks at the bottom. Jolly Koh successfully takes the viewer to another fantasy world with the combined use of oil and acrylic, producing yet again another abstract masterpiece.
Jolly Koh was born in Singapore, where he studied for his National Diploma in Design at Hornsey College of Art, London in the year 1962. A year after, he obtained his Art Teacher's Certificate from London as well, and his Masters at Indiana University, USA in 1972. His artworks have been exhibited at the National Art Gallery in Victoria, Australia, Bank Negara Malaysia, the Fullerton Hotel in Singapore and J.D. Rockefeller III Collection, just to name a few.