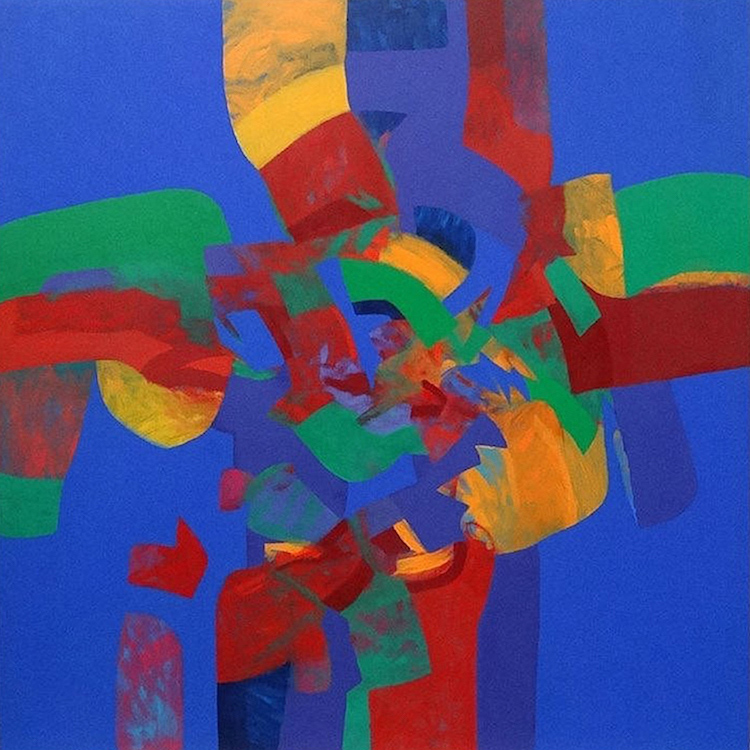 LOT 53
SHARIFAH FATIMAH SYED ZUBIR, DATO'
B. Kedah, 1958
Pillars of Dawn, 1994
Art Salon Kuala Lumpur gallery label affixed to the reverse
Acrylic on canvas
120 x 120 cm
Provenance
Private Collection, Kuala Lumpur
Formerly in the Private Collection of an English collector
SOLD
RM 32,688.80

As an artist that frequently uses her thoughts, emotions and feelings as substance for her abstract work, her artworks usually turn out to be a motley of aesthetic mayhem. Such as the matters of the heart and mind, it is never clear, rarely uncluttered and most definitely not immaculate.
"We live our true lives in the depths of our hearts, not in the superficial masks of personality which we show to the world," said Dato' Sharifah.
She exhibits the true matters of the heart, mind and soul, how the thought processes are never muted and never silent, always showing their garish colours deep within. It is a piece that says "although outside you may seem calm and collected, the inside is a different story".
This piece resonates vibrancy, liveliness and vivacity. It is done in her usual loud-on-loud and contrasting colours, featuring daring streaks, blocks and lines to handsomely frame the bold-coloured fragments and shapes. It is a discourse between nature and man, and it can be likened to seeking solitude in nature, the greens, blues and warm washes of red each representing different types of the elements of flora and fauna. Not one to shy away from colours, the artist's works are often described as lyrically symbolic featuring a myriad of colours.
Dato' Sharifah was a former student of UiTM (Universiti Teknologi MARA), Malaysia, Reading University in England and Pratt Institute in the United States respectively. Whilst curating at the National Art Gallery in 1982 for seven years, she was awarded the Salon Malaysia Competition's Major Award and the Minor Award in the Young Contemporary Artists Competition as well.