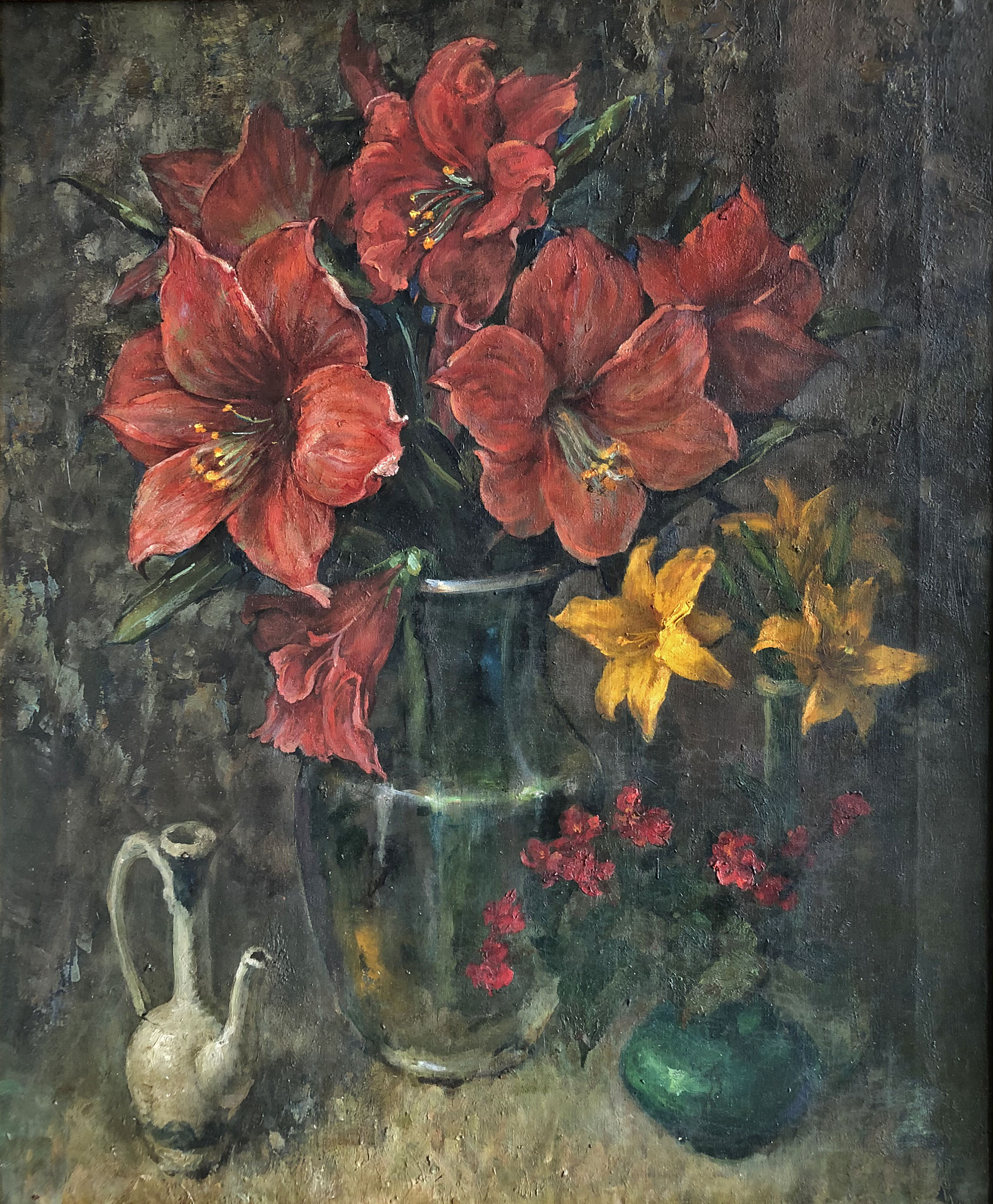 Lot 43
LEE MAN FONG
B. China, 1913 – 1988
Still Life Flowers, 1940s
Oil on canvas
74 x 61 cm
Provenance Private Collection, Singapore
Formerly in the Private Collection of a Distinguished Collector in Jakarta, Indonesia. Similar works from the Still Life series by Lee Man Fong painted between 1938 till the 1950's can be found on pages 90, 104, 106, 134, 135, 137 of 'The Oil Paintings of Lee Man Fong, Taiwan, 1984', published by Art Book Co. Ltd.
RM 100,000 – RM 150,000
Trained in China and Western Europe, and lived most of his life in Indonesia, Lee Man Fong developed a particular style that amalgamated his teachings with a quiet yet passionate vision. His works are highly coveted by many for the fusion of Chinese brushwork and Western techniques which resulted in a richly sentimental yet elegant paintings. Still Life Flowers, 1940s, is an example of said elegance. Lee used a muted-hued background, which in result, brought forth the vibrant bouquet of hibiscus flowers. Armed with great artistic prowess, the artist captured the minute details that make up the flower, right to its pollen.