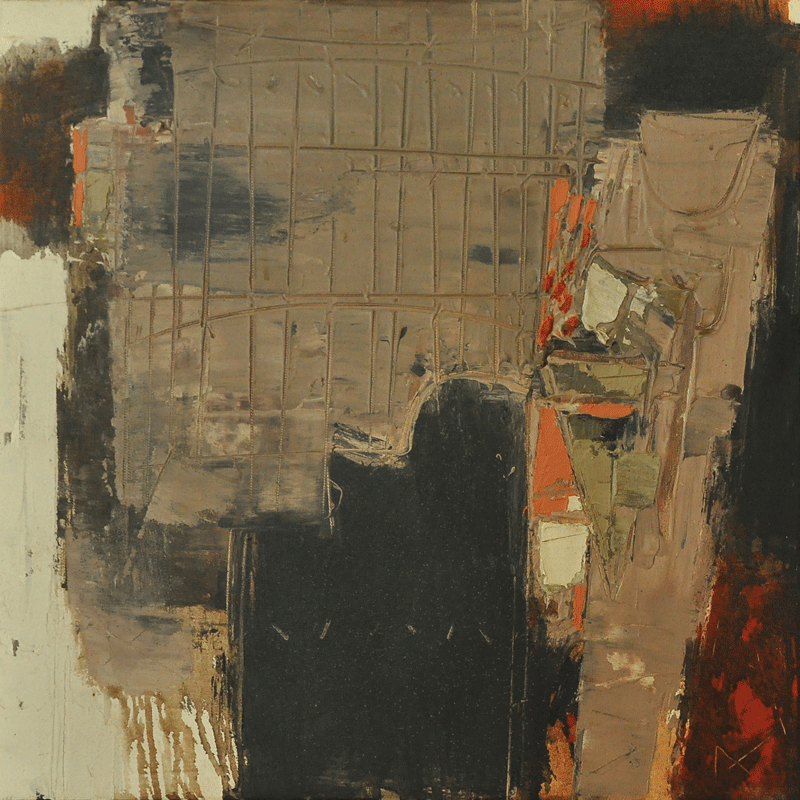 LOT 43

AWANG DAMIT AHMAD
(B. Sabah, 1956)
Sketsa Iraga – 1/08, 2008
Signed, titled and dated on verso
Mixed media on canvas
61 x 61 cm
Provenance
Private Collection, Kuala Lumpur
SOLD – RM 22,400

Even without discovering the meaning and message behind Awang Damit, one is able to tell that this is a highly emotional piece, much like the rest of his works. That is what makes his paintings appealing in the first place, combined with the rare gift of artistry. The paintings speak to the viewer and makes them feel something – sadness, anger, bitterness or all combined. Those familiar with his works know that his works are always, always heavy with emotion, as if they carry the burden on one's shoulders in canvas form. Bold and livid, the colours may intimidate the viewer, but grows slowly on them, engaging them for as long as possible.
Awang Damit's paintings can be considered to be an intellectual journey of sorts, as he progressed from his EOC Series into various others, constantly exploring, continuously learning and always expressing.
Awang Damit discovered his love for art in the 70s during his travels around Sabah, during which he studied painting from other artists. Born in Kuala Penyu, Sabah in 1956, he came to Selangor in 1975 to join Telekom Malaysia as a technician at the age of 21 years. It was then that he made a decision to hone his painting skills, therefore quitting Telekom to study Diploma in Fine Arts in Universiti Teknologi Mara (UiTM) and Masters Degree in the United States. PETRONAS gallery has purchased a few of his artworks and one painting, the Nyanyian Petani Gunung, which won the 1991 Salon Malaysia Award. It is still displayed there today.