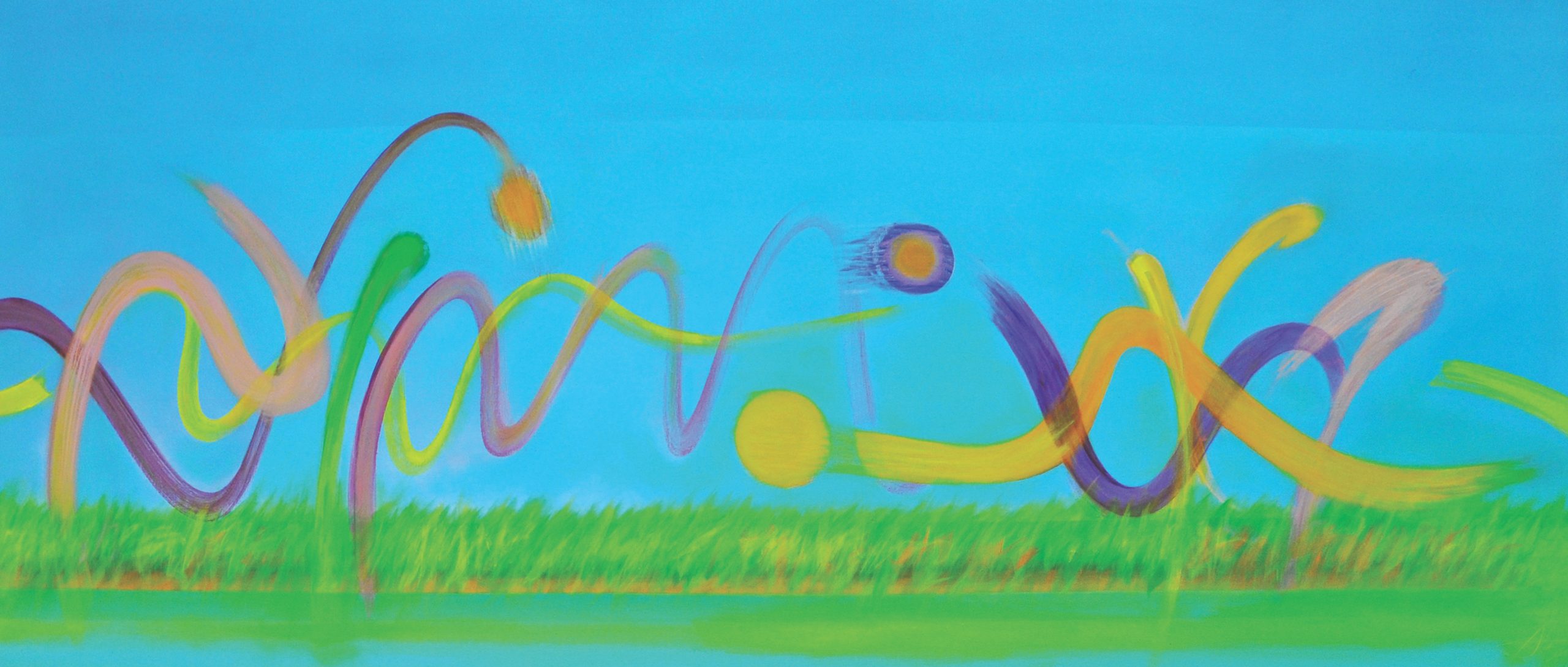 LOT 35
SYED AHMAD JAMAL, DATUK
B. Johor, 1929
Picnic at Sonning, 2006
Signed and dated on lower right
Acrylic on canvas
76 x 163 cm
Private Collection, Kuala Lumpur
*Exhibited and illustrated in the exhibition catalogue for the first time in "On & Off King's Road" in Petronas Gallery, Kuala Lumpur in 2006.
*Exhibited, featured on the cover and illustrated on page 55 of the Malaysian Gems, Modern & Contemporary Malaysian Art Exhibiton book.
*Illustrated on page 52 of the "777, Celebrating 7 Illustrious Years at KLAS" coffee table book published by KLAS in February 2019.
One of Malaysia's prominent artists, Datuk Syed Ahmad Jamal's magnificent 'Picnic at Sonning, 2006' is a beautiful piece of work, a product of modernity and technique, exhibitingvibrant colours and a subtle grace to command viewers' attention. This well executed masterpiece is a depiction of the late artist's early days in the United Kingdom. Syed Ahmad Jamal used to play cricket in the summer with his lecturers at Sonning Park. On such outing, his lecturer bowled a ball that spun, bounced off the ground and hit him right in his knee which later gave him a bad bruise. The artist masterfully translated that memory onto canvas.