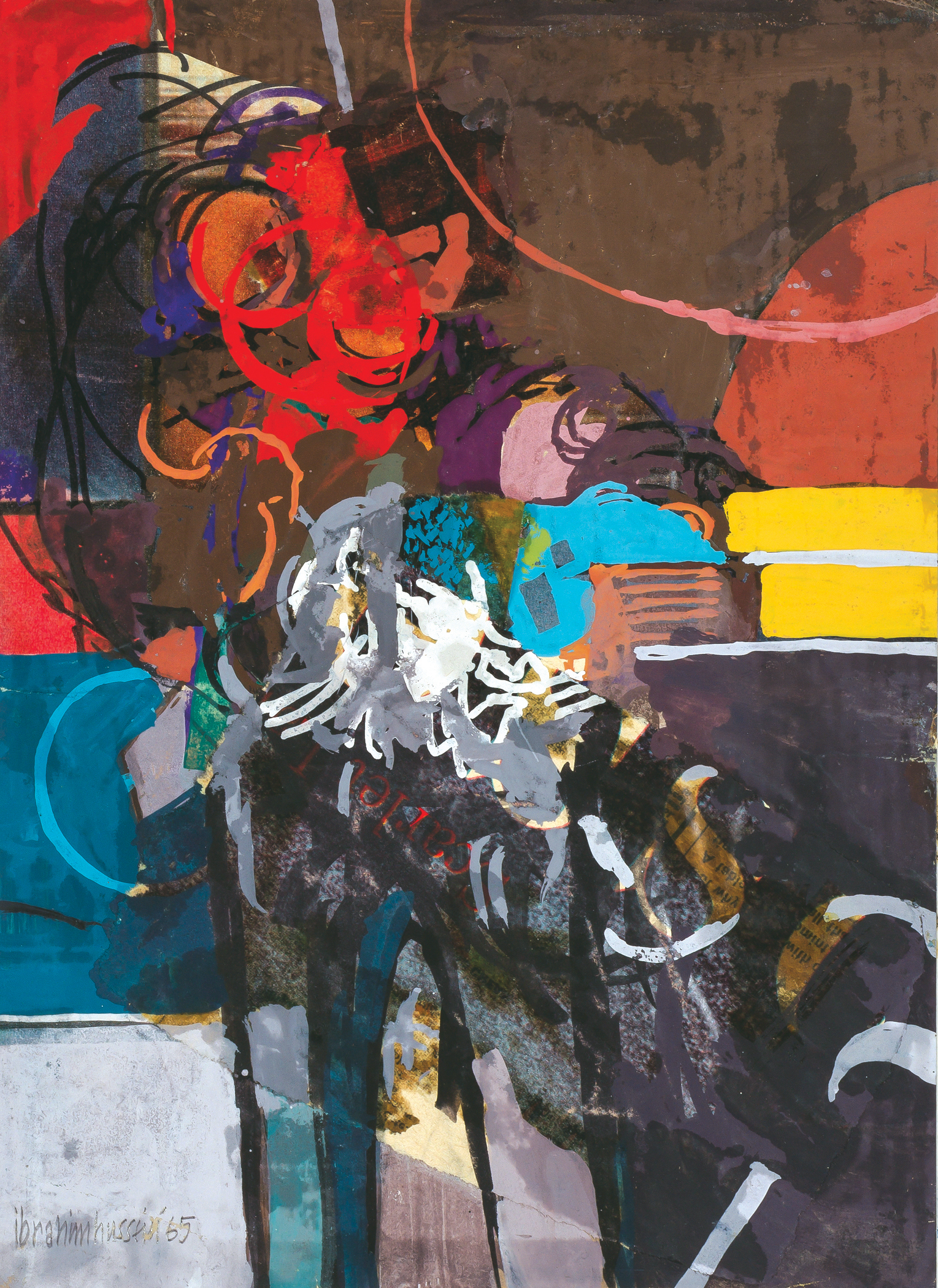 LOT 30
IBRAHIM HUSSEIN, DATUK
B. Kedah, 1936 -2009
Untitled – New York Series, 1965
Signed and dated "ibrahimhussein65" on lower left
Gouache and collaged paper on magazine page laid to card
24.76 x 18.09 cm
Provenance Private Collection, Singapore
llustrated on page 14 in the "777, Celebrating 7 Illustrious Years at KLAS" coffee table book published by KLAS in February 2019
RM 28,000 – RM 50,000
One can immediately discern the lively colours at play and layering, presenting a figment of Datuk Ibrahim Hussein's imagination. Datuk Ibrahim Hussein's name is no stranger to KL Lifestyle Art Space.
In the summer of '64, I took with me a portfolio of 50 gouaches to New York, I put up with a friend, the portrait painter of the former Shah of Iran. I went to the Life and Times Magazine office to see a friend I knew in New York and he introduced me to the Time art critic who gave me the names of art galleries in New York and the address of the Gallerie Internationale in Madison Avenue. Like a school boy with my over-sized portfolio I went to Gallerie and demanded to see the art director who wasn't in at the time. I left my paintings there.
Three days later, they offered me a one-man exhibition and a contract to work for the Gallerie. A week later, they sent me a cheque for the sale of 10 gouaches. I asked for the return of the rest of the paintings and left f ospective published by the National Art Gallery in 1986.