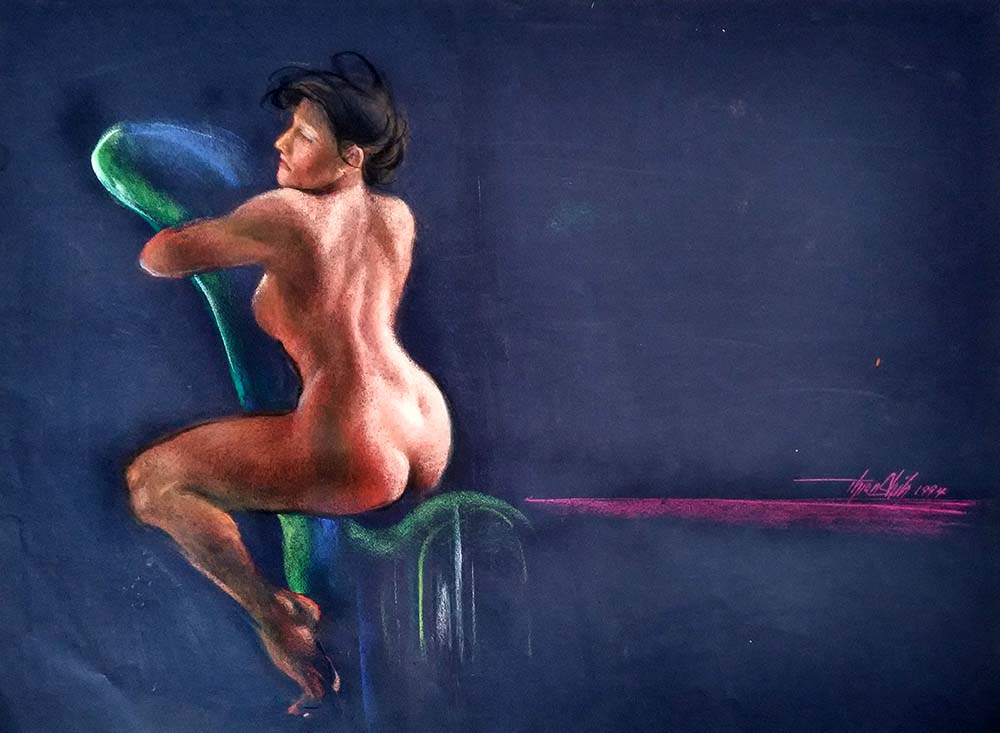 LOT 21
Long Thien Shih
B. Selangor, 1946
Seated Figure, 1994
Signed and dated "Thien Shih 1994" on middle right
Pastel on paper
55 x 75 cm
Provenance Private Collection, Kuala Lumpur
RM 2,800 – RM 6,000
Something so straightforward and uncomplicated such as this painting of a nude body is positively packed with aesthetic value.
These explorations of the contours, curves, crevices and shapes of the female body are the main focus, and the artist himself translates the admiration for these figures onto paper. In these sorts of drafts, faces are often left blank or cut off from view, as he brings focus mainly on the exquisiteness of the body. It is a quiet, serene admiration of the human figures, as well as the artist's insight and knowledge of the human body. The bare body not only gives an insight to an artist's skill and knowledge of the human body, it also gives more room to express emotions and body languages.
Long Thien Shih studied art in Atelier 17 and Atelier de Lithographic, Ecole Nationale Superlure des Beaux-Arts, both in Paris. Thereafter, he studied at the Royal College of Art in London. He has won awards such as the First Prize in the 1961 Young Malayan Artists Competition in Kuala Lumpur and the 1992 Prints Prize in Salon Malaysia and has produced many artworks, using various mediums.