Kay's Steak & Lobster
By Agnes Aui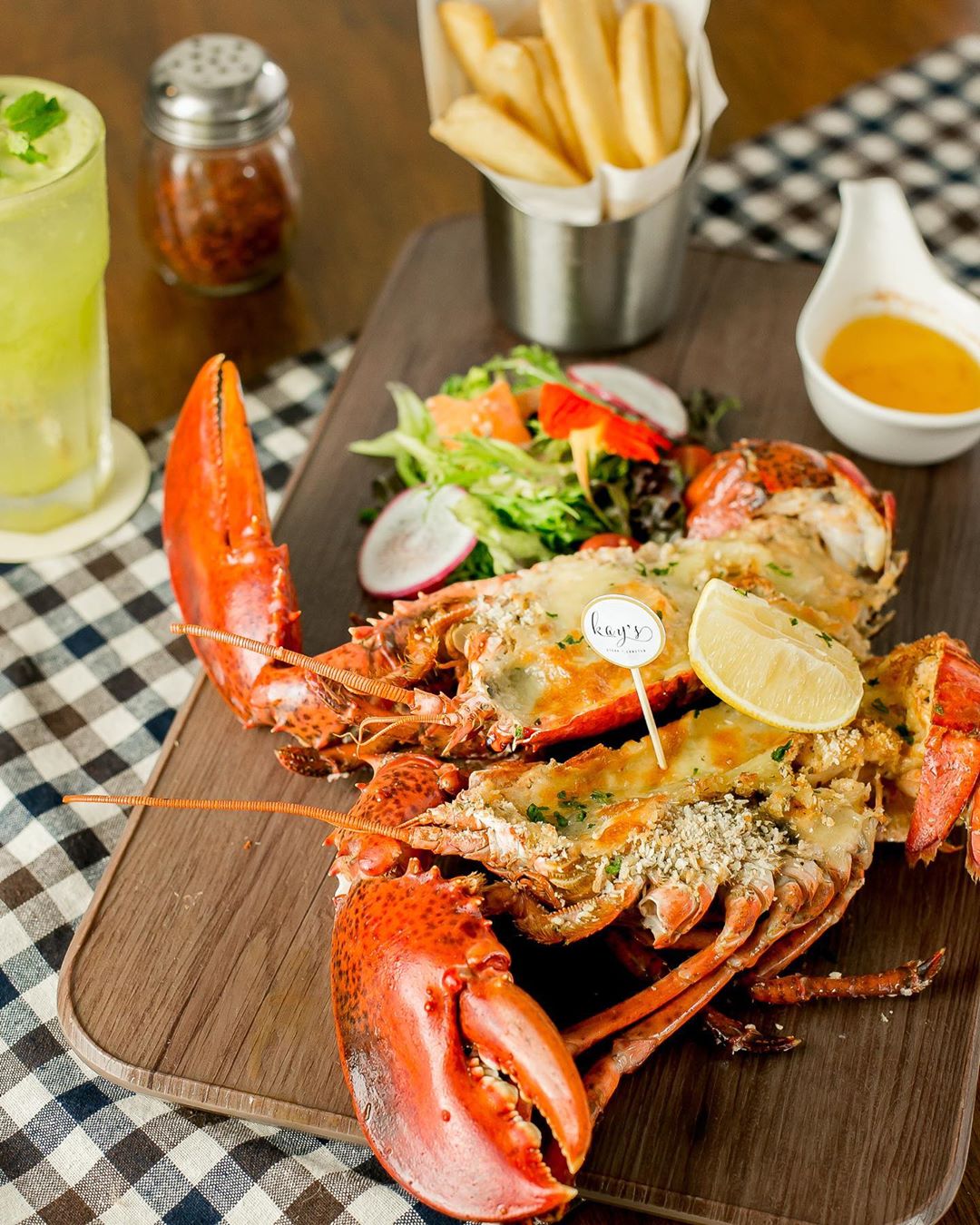 Located in the peaceful neighbourhood of Putra Heights is a homey steakhouse known as Kay's Steak & Lobster. When it comes to flavours and presentation, Kay's Steak & Lobster excels indeed. It's the ultimate go-to spot for family gatherings and meet up with friends who love eating like a king.
The restaurant's specials include premium meat and fresh seafood flown in exclusively from the northern and southern hemispheres. Upon order, they are cooked to absolute perfection using different cooking methods like grilling, roasting, braising or pan-searing.
According to Kay's Steak & Lobster, the star of the menu is the Boston lobster, prepared a la Thermidor. Thermidor is a French dish that typically features cooked lobster meat, egg yolks and brandy that are stuffed into a lobster shell. However, in the restaurant's own style that is halal-friendly, the lobster flesh is cooked with creamy egg yolks and layered with melted parmesan and cheddar. The lobster is also served with caramelised butter, fries and the chef's very own special salad.
If you're looking to try some of the steaks, get the Wagyu tomahawk, black angus porterhouse, Australian Wagyu rib eye or the Kagoshima Wagyu A5 rib loin steak. One thing's for sure, the beef comes from responsibly sourced cattle and are grown with no added hormones, no GMOs and no antibiotics. You can also try other dishes like chicken chop featuring antibiotic free boneless chicken, grilled Norwegian salmon with Montreal seasoning or the Kay's Cheeseburger made with 100% Australian Wagyu patty.
Address: 12A, Jalan Putra Mahkota 7/6b,
Putra Heights, 47650 Subang Jaya,
Selangor.
Tel: 03-5887 1081