Jhann
Serving Indian Savoir-Faire
By Sara Yeoh
Feel like a modern-day Manish Arora- lad Delhi princess while you sip on hann's Bombay-forward cocktails, uniquely spiced with Indian twists like chai and chutney – and this is how we like to start our nights at Jhann.
Looking at the flamboyantly-outfitted restaurant reminiscent of a mansion with its black-and-white marble tiles, custom- made Iranian marble tables, velvet- upholstered dining chairs, and Roman poles – it is no wonder that the in-crowd of KL loves to flock to this spot to satisfy their Indian cravings.
Like its interior, Jhann's menu puts a polished and contemporary flair to traditional North Indian cuisine. Despite the modern interpretations, the feast that you have here will not look out of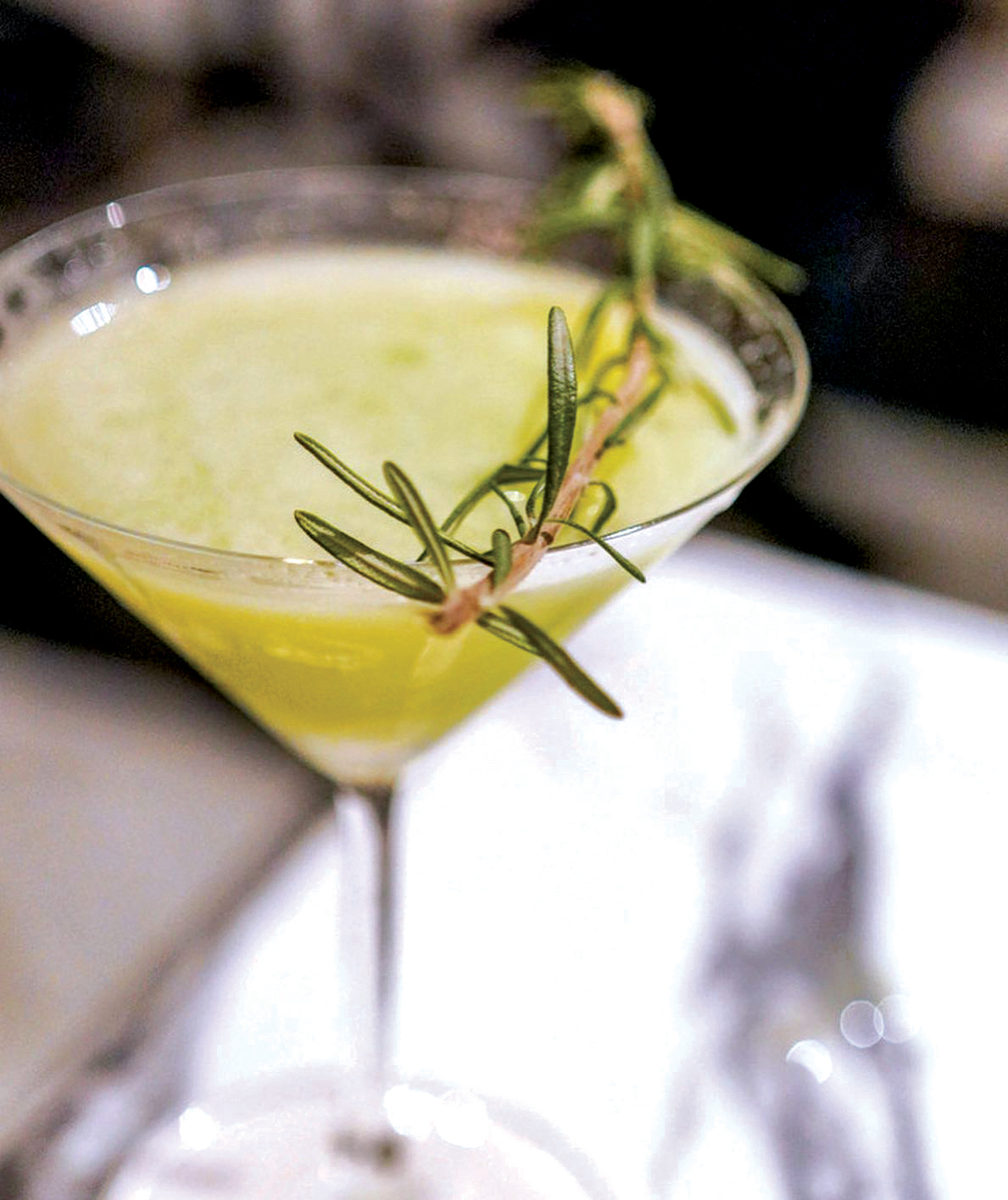 place on the table under a chhatri. To start, there was a papadum affair, a variety of the thin, crispy treats served with an array of chutneys like tamarind, mint and mango. You must also order the keema, or minced mutton that packs a punch with its robust spices, served on top of romaine lettuce as opposed to the traditional naan or roti to make a lighter appetiser. For something classic and familiar, order their onion bhaji, or as they playfully call it – onion beignet.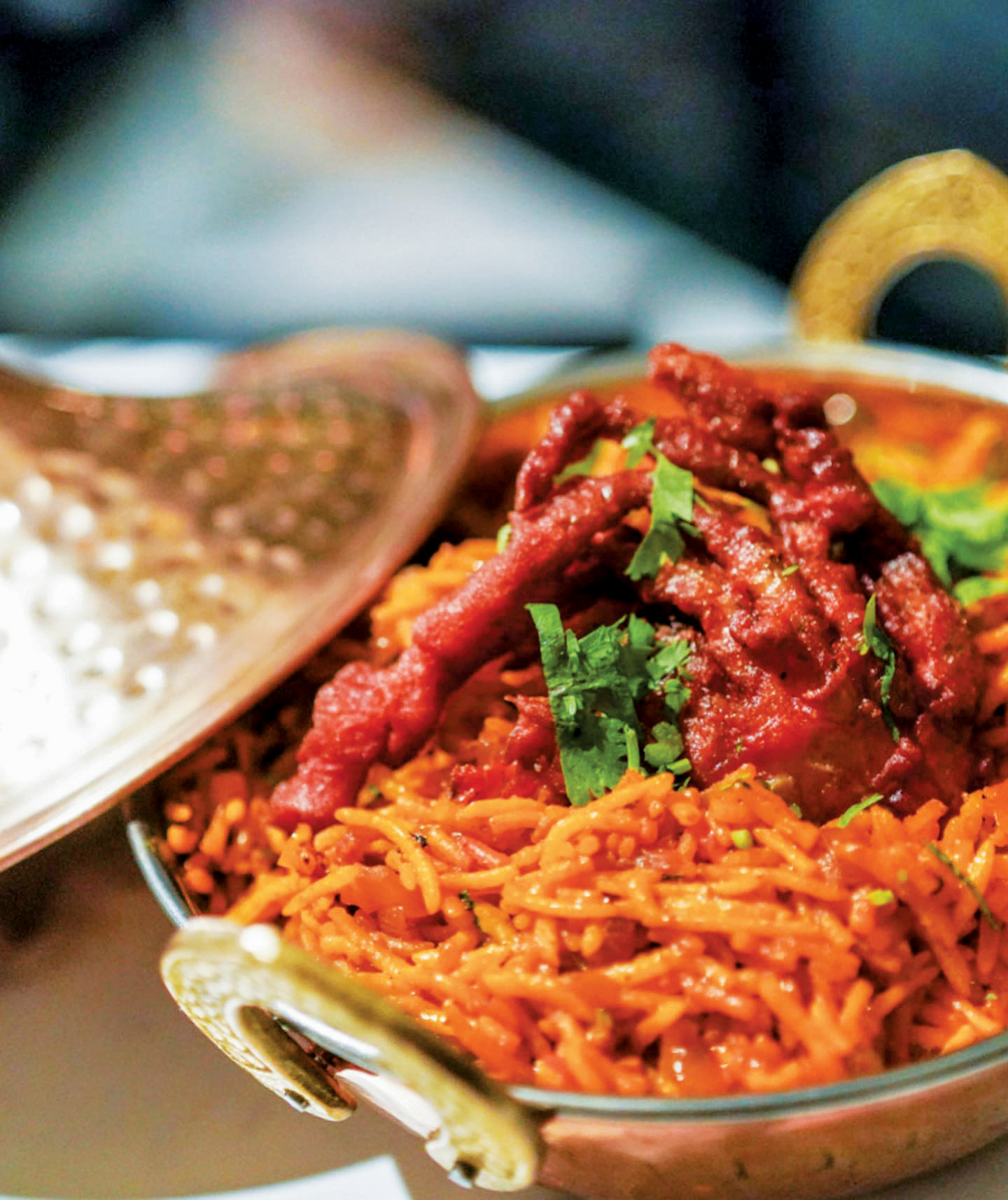 Trust the Indians to infuse incredible flavours into vegetarian dishes. We loved the curried cauliflower, cooked in the richest cashew and butter gravy – perfect on its own, with a plain naan, or with briyani. Vegetarians can also opt for the roasted aubergine steak, topped with pan-fried shallots, red chilli and mustard oil for its intense flavours. Speaking of the briyani, the star at Jhann is definitely the soft shell crab briyani – an unusual but charming pairing with the fragrant rice dish.
The fun you will experience at Jhann is mixing and matching the mains with naan or rice. One perfect match we encountered was the velvety black mussels curry with a truffled naan. If you are having the squid picante cooked in masala, pair it with a buttered naan to balance out the spiciness.
To end the feast, there was rasgulla, a syrupy ball-shaped dumpling that arrived along with the theatrics of liquid fire poured on top when served. Otherwise, have the light and airy coconut sorbet with tandoor-grilled pineapple on the side, for a more delicate ending.
Address: Jhann (*Pork-free *Indian Cuisine)
6, Jalan Medan Setia 2, Bukit Damansara,
50490 Kuala Lumpur
Tel: 017-324 4323