HIGH FIBRE FOOD YOU SHOULD CONSUME EVERYDAY
Say Goodbye to Fibre Powders and Bars
BY HIRANMAYII AWLI MOHANAN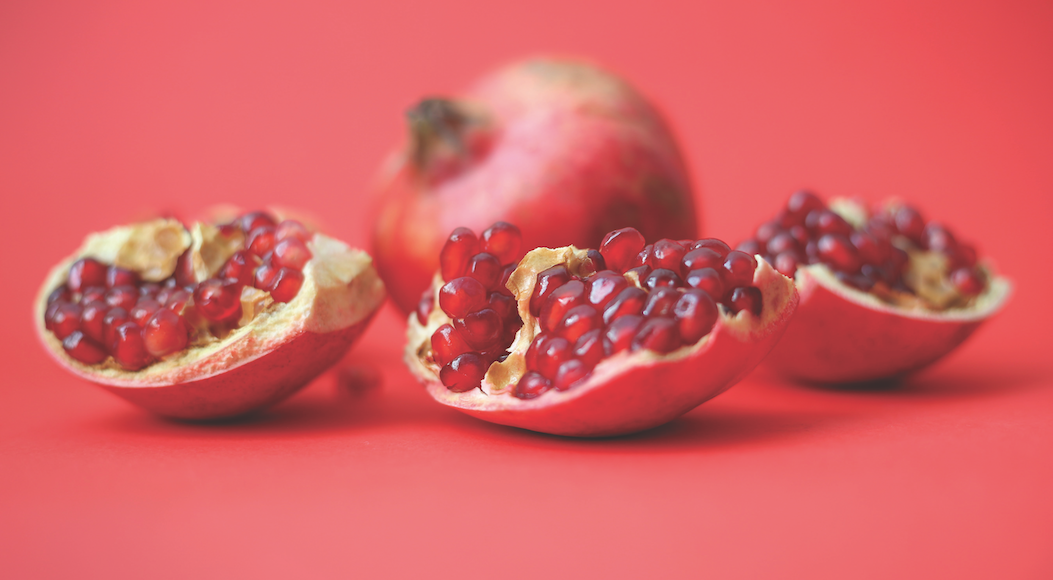 Growing up in an Asian family and community, parents and relatives alike have touted the importance of eating greens and with good reason, as fibre plays a big role in the body. For starters, it helps you feel full for longer, so you can cut down on mindless afternoon snacking. Fibre is one of the most important nutrients, seeing that it helps protect against certain diseases such as diabetes, heart disease, and some forms of cancer. It also plays a role in weight management and is necessary for elimination and good gastrointestinal health.
You don't need to take a fibre supplement to get your fill of fibre because it may be found in plants like grains, lentils, legumes, vegetables, and fruits. You have lots of options in actual food. Th sad truth is that the majority of us don't consume enough fibre. The recommended amount of fibre intake for women, is between 23 and 28 grams of fibre per day, depending on your age. But, as with all things in life, you don't want to overdo it, or you may feel bloated and gassy. Increase your fibre intake gradually over several weeks to alleviate any bouts of abdominal discomfort. However, like with anything in life, moderation is key; otherwise, you risk feeling bloated and gassy. To ease any episodes of stomach discomfort, gradually increase your fibre intake over a period of several weeks. If you were one to avoid fibre like that plague, we're here to guide you on some high-fibre food you can purchase on your next grocery run.
PINTO BEANS
Pinto beans have a lot of fibre, which will keep you feeling full for longer. They are a great source of protein and have a tonne of fibre. Add them to stews and soups, sprinkle them over salads, or use them in place of meat in your homemade wraps.
EDAMAME
Edamame, or soy beans are high in phytoestrogens that may help to alleviate or reduce menopausal symptoms, such as hot flashes. Use them as you would any other bean, or eat them as a snack.
GUAVA
Studies have shown that guava reduces blood sugar levels and decreases insulin resistance, plus it contains 9 grammes of fibre.
STRAWBERRIES
Strawberries aren't just for smoothies! Top a spinach salad with them, mix them into yogurt or cereal, or eat them plain as a sweet and filling afternoon snack.
WHOLE GRAIN SPELT
Spelt has a deliciously nutty flavour and chewy texture, which makes it a great substitute for other grains. It contains 10 grams of protein, too.
POMEGRANATE
The fresh, juicy arils (or seeds) of a pomegranate contain anti- inflammatory properties that may improve skin quality for anti-ageing benefits. But what's more important is that it carries seven grammes of fibre per one cup of serving.
CARROTS
They are excellent for on-the- go nibbling, but for a whole new level of piquancy, try roasting and mashing them as a side dish. It boasts calcium, vitamin K, and vitamin A for eye health. Carrots carry five grammes of fibre per one cup of serving.
BEETROOT
This pink-hued vegetable carries 3.5 grammes of fibre per one cup serving. These under-appreciated root veggies become incredibly sweet when drizzled with olive oil, roasted until tender, then skinned (use
a paper towel because it's messy). They're an amazing side dish or delish as a topping for green salads with a crumble of goat cheese.
QUINOA
Quinoa is a great way to enjoy fibre in a nutty, chewy flavour profile. Cook it as a side dish or cold salad, or use it as a carb base for your lunch or dinner.
CORN
Enjoy corn on the cob, or add kernels to salads, minestrone soup, salsa, dips, or side dishes. It's equally nutritious fresh or frozen.