STRIP: MINISTRY OF WAXING
---
Painless, Hairless and Fabulous
BY JACQUELINE BENITA PAUL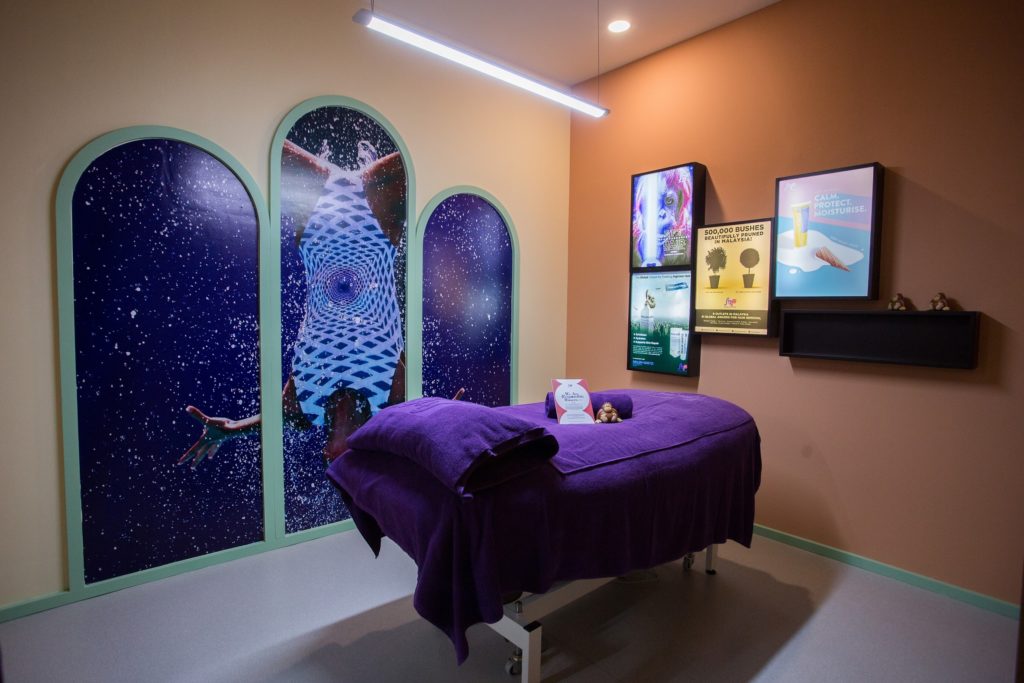 For most Malaysian's when Brazilian waxing comes to mind, the thought of STRIP: Ministry of Waxing soon follows (second to the fear of pain). This is because STRIP has created a name for itself by being one of the pioneering one-stop centres for safe, efficient and hygienic waxing experience. With such prestige to its name, we wanted to test its services for ourselves and sample the brand new cherry wax.
For first timers, the common concern is the pain that comes with the treatment while truly, good hygiene practice is the single most important thing. Brazilian waxing deals with the most sensitive region of the body, which is why I appreciate STRIPs' No Double Dipping rule. STRIP gets more points in my books for being one of the only waxing centres that offers a hygiene pack for Brazilian waxing customers.
As a regular customer for Brazilian waxing, STRIP stands out to me with its elaborate questionnaire that goes into the customer's medical condition (eczema, boils, warts, etc). Instead of trying to hard sell you a product or service, they would honestly tell you that your skin needs to be treated by a medical specialist first before going for a wax treatment.
Hiran joined me for the review to provide her a fresh perspective since she had never done Brazillian waxing before. During the session, the therapist told Hiran that the sensation of ripping hair off the sensitive bikini area would surely incur some pain. The cherry wax did well to calm Hiran down with its sweet scent and the therapist kept her informed of each step of the process. To quell her fear, the therapist also engaged in light conversation to keep her mind from thinking too much about the sensation. She was relieved to find that the process didn't tear or cut into her skin or cause a rash, irritation, or excessive red bumps to develop the next day.
It was hard to tell if this was due to the expertise of my therapist or the usage of the limited-edition cherry wax, that I felt a lot less pain than usual, especially in the sensitive areas. Usually, I would engage in a deep conversation with my therapist to get my mind off the pain but this time around, I found I could slip into my introversion. Having also tried the chocolate wax, my guess is that STRIP manages to provide their customers with a painless experience not just because of the unique techniques applied, but all the wax is formulated by the brand itself in a factory in Australia. This tells me a lot about its uncompromising quality control.
After the Brazilian and leg wax, we found that our skin was smooth, hair-free, and only a little pink afterward — which is expected after a wax. And, even better, there was an immediate surge of confidence we both experienced. The convenience and cleanliness was a major plus, for sure. First time customers can enjoy a cherry wax Brazilian for only RM88. The cherry wax is available until March 31. When I asked Hiran if she would consider going for a Brazilian wax again, she hastily answered yes. The overall experience was quick, painless and convenient.
If you'd like to experience STRIP for yourself, you can pay a visit to any of the eight uniquely designed outlets in the Klang Valley and one in Penang.
STRIP Bangsar

Lot 19 & 20, 3rd Floor, Bangsar Village II, No. 2 Jalan Telawi 1, Bangsar Baru, 59100 Kuala Lumpur.

STRIP The Curve

Lot No. 121B, First Floor, The Curve, No. 6, Jalan PJU 7/3, Mutiara Damansara 47810 Petaling Jaya

STRIP Plaza Arkadia

F-1-13, No. 3, Plaza Arkadia, Jalan Intisari Perdana, Desa Park City, 52200 Kuala Lumpur

STRIP Sunway Pyramid

F1-29 First Floor, Sunway Pyramid Shopping Mall, No. 3 Jalan PJS11/15, Bandar Sunway, 46150 Petaling Jaya

STRIP Solaris

No. 1 Jalan Dutamas, No. D4-G3-8, Solaris Dutamas, 50480 Kuala Lumpur

STRIP KLCC

Level 4, Unit 401A, Suria KLCC, 50088 Kuala Lumpur

STRIP Mid Valley

Lot No. T062, 3rd Floor, Mid Valley Megamall, Mid Valley City, Lingkaran Syed Putra, 59200 Kuala Lumpur

STRIP Avenue K

L1-1A, Level 1, Avenue K Shopping Mall, 156 Jalan Ampang, 50450 Kuala Lumpur

STRIP Gurney Paragon Mall

L4-17 Level 4, Gurney Paragon Mall, Unit 163D-4-17, Persiaran Gurney 10250 Pulau Pinang
Follow us on Facebook and Instagram