A leading corporate leader with strong financial background and extensive experience in various fields, he is currently steering Malaysia Airports to greater heights.
This month, Raja Azmi Raja Nazuddin shares how the airport operator is working hand in gloves with the country's tourism authorities to woo in more airlines and passengers ahead of the Visit Malaysia Year 2020 campaign. He also reiterates how the Group's focus areas for 2019 will be achieved via its strategic themes at its recent annual general meeting (AGM) with the shareholders.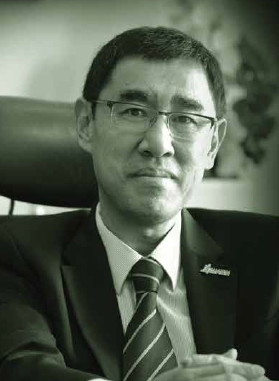 Under the Joint International Tourism Development Programme (JITDP) with Tourism Malaysia, I am happy to announce that we signed a joint tactical campaign at the recent Arabian Travel Market (ATM) 2019 with a new low-cost carrier, Air Arabia, which will be flying to KL International Airport (KLIA) on 1 July. As the ninth airline from the Middle East, this will further enhance our flagship airport's position as the 12th busiest airport for international passengers, a recognition given to us by Airports Council International last year. Air Arabia's direct service will not only improve KLIA's connectivity but will also help to promote Malaysia as the preferred hub in this region.
As we have highlighted at our 20th AGM, for us to achieve our Group's focus areas in 2019, one of the strategic themes that we have identified is to be the Best-in-Class Hub. I am confident this new route development will help us achieve that as one of the features of a good hub is to have a good mix of full service and low-cost carriers. The other criteria include having high international flight frequencies, seat capacity and many international destinations. This year, we are targeting 10 new airlines flying into Malaysia besides looking at more increased frequencies and new services. AirAsia, for instance, will be commencing its new seven times weekly Penang- Melaka new route in July while Qatar Airways will start its four times weekly Doha-Langkawi flights in mid-October. Meanwhile, Batik Air has extended its wings beyond Kuala Lumpur with its inaugural daily Jakarta-Penang flights on 29 May while Air Busan's maiden flights to Kota Kinabalu from Busan and Daegu in South Korea have landed respectively in May.
In comparison, we welcomed 13 new airlines last year with 50 new routes and 458 additional frequencies per week mounted by our airline partners, thanks partly to the attractiveness of our Airline Incentive Programme III. These new airlines and the existing carriers contributed to the 43.6 million international passenger movements at KLIA in 2018. Of this, 84.5% of them were from Asia, which included countries such as Indonesia, China, Thailand, Singapore, India, Vietnam, Hong Kong, Japan and South Korea. The remaining balance came from the Middle East (7.1%), Australia and New Zealand (6.1%) and Africa (0.2%). The Middle East market, which had shown positive growth, remains an important one for us, which you can read more about in our Airport Talk feature in this issue.
Another strategic theme identified for our Group's focus areas in 2019 is to deliver world-class service. In improving our service levels, we are doing major asset replacement exercises for our baggage handling system and aerotrains at KLIA, where we have also embarked on expanding its main terminal. All this are aimed at creating seamless and joyful experiences for our guests. We are determined to meet the targets set under the Malaysian Aviation Commission's Quality of Service framework in our ongoing host culture transformation exercise so that we will live up to our objective of creating Happy Guests as a Caring Host. On this note, I would like to wish all our guests Selamat Hari Raya and safe travel during this festive season.