Croffle and Cronuts
The Crossovers You Never Knew You Needed
BY HIRANMAYII AWLI MOHANAN
Croffle, derived from Korea, is a croissant-waffle mashup crafted with croissant dough crisped up in a waffle iron. The result is a crispy and delicious dessert that was an instant hit in Korea. This street food first descended in Seoul in 2018 and since then has propelled to international heights. The cronut, on the other hand, is as its moniker implies, a croissant-doughnut pastry resembling a doughnut and made from croissant-like dough which is filled with some kind of flavoured cream. Cronut was invented in 2013 by French-American pastry chef Dominique Ansel in his bakery.
---
1.DOTTY'S PASTRIES AND COFFEE SALTED EGG CRONUT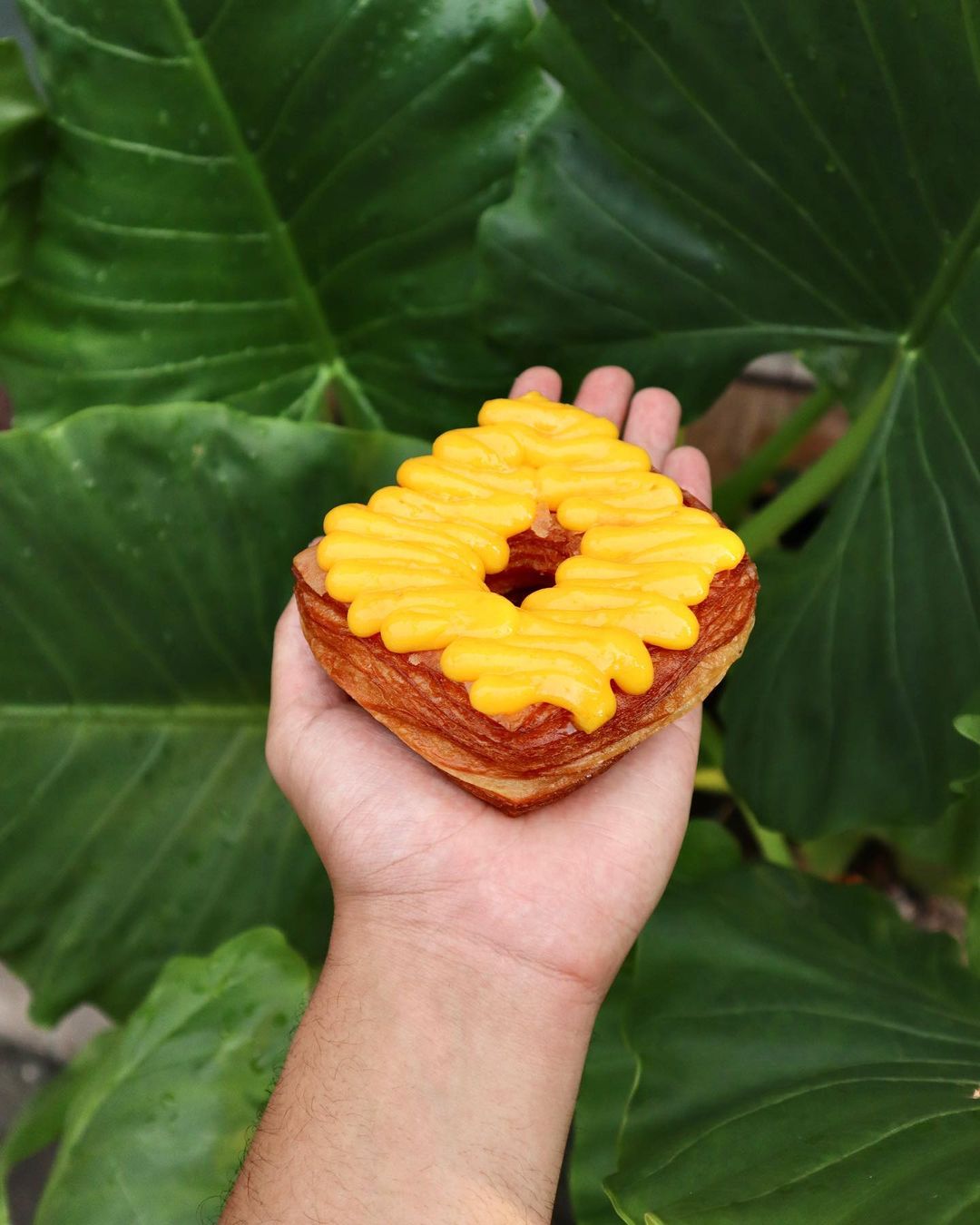 While cronuts stray ever so slightly away from the realm of doughnuts, it is essentially the matrimony of doughnuts and croissants. Dotty's Pastries and Coffee's rendition of the cronut takes a local stance — Salted Egg Cronut. It's a play of savoury and sweet flavours with a flaky and buttery pastry. Besides its crowd-favourite cronuts, Dotty's also carries doughnut fries. Dotty's ever evolving menu has recently added Cronut Munchkins to the mix, inspired by its signature cronut made into light, bite-sized confectionary. It comes in four signature flavours — Nutella, Speculoos, Salted Egg and Vanilla Custard. So, if you're having the munchies, you know where to go.
Instagram: @mydottys
2.KLCG CONFECTIONARY AND BAKERY
KLCG Confectionary and Bakery is a hidden gem in the heart of the city, tucked in a 1898 colonial building recently made famous for its fresh pastries. It serves fresh out the bakery signature cronuts and croissants crafted using premium natural ingredients and a whole lot of heart. Inside, a bounteous space greets patrons, where a cafe, bakery and souvenir shop co-exist. In the centre of the space lies a glass workstation where all the baking takes place. This bakery certainly embodies the retro ambience, reflected by the rustic multi-coloured window panels, along with the vintage furniture. Cronuts reign here, featuring seasonal flavours such as Peach Cronut, Lotus Biscoff Cronut and Lemon Zest Cronut while the signature flavours include Cinnamon Cronut, Imperial Durian Cronut and Matcha Cronut.
Instagram: @klcgconfectionerybakery
3. TODAY'S BY DALTON

Minimalistic and beautiful defines Today's by Dalton's interior. Venturing further in unveils a clean, artsy space for picture-taking or to hold events. Besides coffee, croffle is the star of the show here, served warm and topped with exciting flavours that are mouth-watering. Try a mix of flavours by ordering the Signature Croffle Box that features four of their signature toppings, namely, Beuno Beuno, Milk Choco, White Oreo and Lotus Biscoff. You can't go wrong by ordering this box. If you're looking for something to relish during tea time or while watching a movie, we highly recommend the Mini Croffle — bite sized croffles that are perfect to munch on. Pair the croffles with Today's brewed and bottled coffee such as the Spanish Latte, Latte or Americano to name a few.
Instagram: @todays_kl
4. CROFFLE CAFE
Another heavyweight contender in the croffle game is Croffle Cafe. Its allure lies in its fluffy centre and crisp outer layer blanketed with a medley of delicious and distinct toppings. The recipes are authentically Korean, taking a nod to this popular Korean street food. An interplay of delightful and playful textures with crowd- pleasing toppings such as Oreo and Nutella convey a symphony for the palate. Croffle Cafe has recently introduced new flavours to its offerings, including Lotus Creamy Croffle and Injeolmi Creamy Croffle. Injeolmi, for the uninitiated, is roasted soybean flour which exudes nutty and fragrant characteristics. The Injeolmi Creamy Croffle, among the cafe's bestsellers, is on the savoury side and has a distinct taste, bearing some semblance to coffee or peanut butter. Besides the Injeolmi, we loved the Creamcheese Mango Croffle for its light and tropical flavours with some decadence owed to the cream cheese.
Instagram: @ilove_croffle