CHARISSA CHONG
Charismatic Beauty
Words By Hiranmayii Awli Mohanan
Photographer: Barathan Amuthan
Venue: Four Points By Sheraton, Chinatown Kuala Lumpur
Hair: Apt Salon
Makeup: Harshini Sukumaran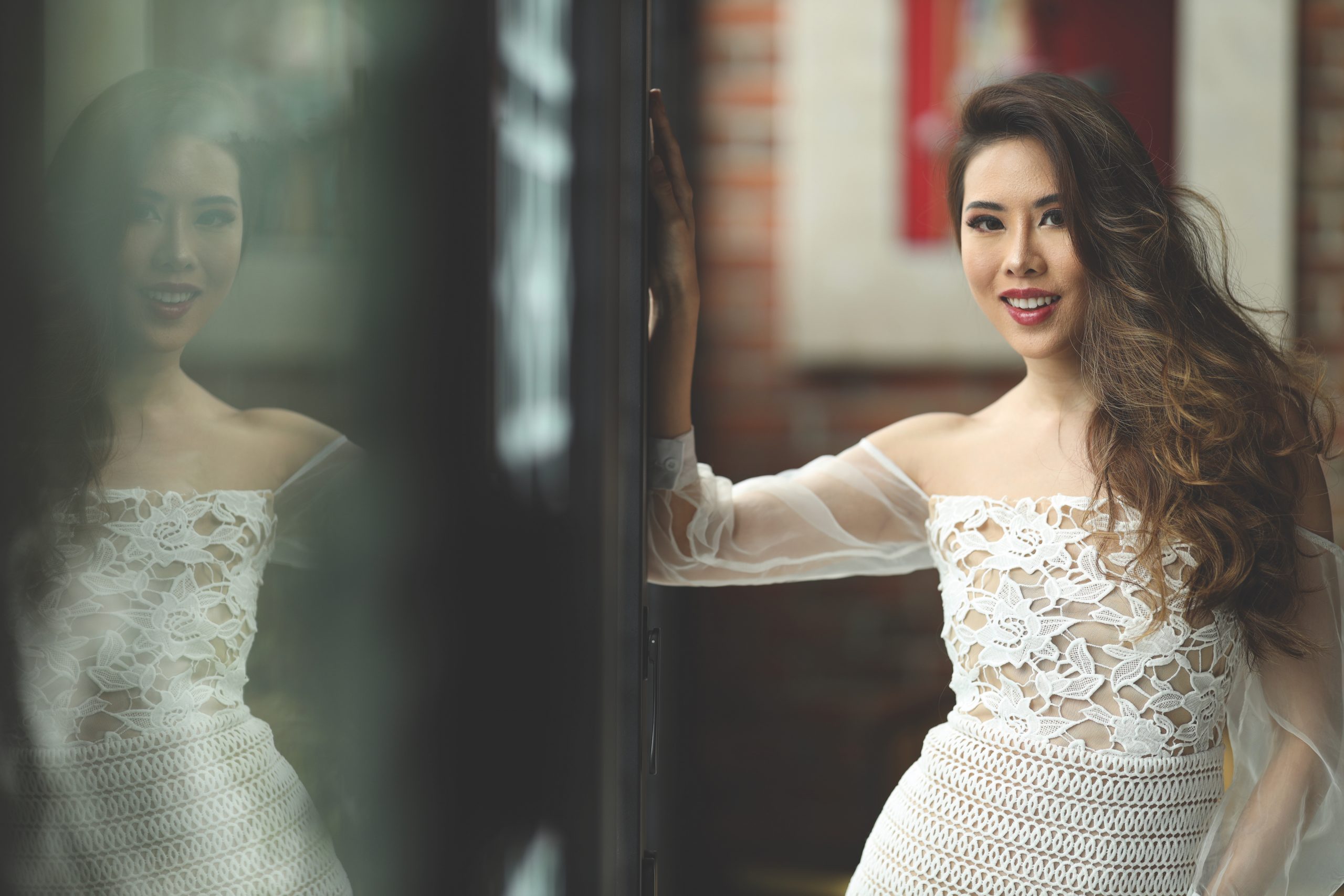 Charissa Chong, Miss Universe Malaysia Vice 2020 arrived at our photo shoot location, Four Points by Sheraton Chinatown, with a quietude and enigma to her. She is humble, friendly, a queen in her own right and possesses a determination to her. After an easy breezy photo shoot, we sit down with Charissa to talk about all things pageant, her aspirations, and beauty and health tips.
---
WHAT IS YOUR GREATEST STRENGTH?
My greatest strength is my compassion and empathy. I'm able to quickly put myself in another person's shoes and understand how that person feels or what he/she is going through, even if it is someone that I've met for the first time.
WHO DO YOU LOOK UP TO THE MOST?
I look up to Michelle Obama a lot. She's an extraordinary woman, especially when it comes to leadership and empowerment, which I aspire to be. She is a woman who defines her own voice and creates opportunities for herself and others. I also love how she's so authentic with problems in her life and shares her adversities, inspiring the next generation to step up and take space.
WHAT PROMPTED YOU TO PARTICIPATE IN THE MISS UNIVERSE MALAYSIA PAGEANT?
I was actually in the pageant industry since I was 19 when I won in my first pageant, Miss International Malaysia 2013. I took a break from the industry for a few years after that because my mom was diagnosed with a rare eye disease called Retinitis Pigmentosa. She lost her vision permanently and there was no cure. Life became really challenging and difficult for us after that, and for me it was learning to be a caregiver for my mom. I spent those years being depressed and questioning why it happened to my mom. I felt helpless but I wanted to do something about it and it wasn't until last year that I saw the slogan of Miss Universe Malaysia which is 'Beauty Beyond You' that I decided to turn my pain into power. To have the courage to speak up on disability and share my story to the Miss Universe Malaysia stage. I wanted to inspire and bring empowerment to others who may be going through the same thing.
WHAT IS YOUR BIGGEST TAKEAWAY FROM JOINING THE PAGEANT?
I found that my biggest takeaway from joining the pageant was staying consistent when you're chasing your goal and always remembering your 'why'. There will be times where you doubt yourself and start to compare yourself to others. But what pulled me back and remained true to myself was my reason and that gave me a lot of motivation to face the challenges and to never give up.
HOW RELEVANT IS BEAUTY PAGEANTS IN THIS DAY AND AGE?

I think it's super relevant especially when we see women nowadays stepping up to have their voice heard. Pageantry offers young passionate women to do that, to speak out on relevant issues. Most people would think it's just about standing on a stage and looking beautiful, but it's so much more than that. It's about your substance, your values and the change that you want to bring to the table. Its a platform that allows young women to share their advocacy.
WHAT IS YOUR MESSAGE TO THOSE WHO SUFFER FROM LACK OF CONFIDENCE IN BODY IMAGE?
I used to get bullied a lot in high school for being TOO skinny and I once suffered from a lack of confidence too! But what I understood from my experience was that everyone has the power to do something about it. When you realise this, the next thing is to start setting a goal, whether it is to gain weight or lose weight. For me, I didn't want to be made fun of anymore, so I took action by signing up for the gym. Get a friend to join you if you need to and as you tackle this problem everyday, little by little you start to see results. All of it requires work, when you stop making excuses and start taking action, that's when your confidence grows.
HOW DO YOU DEAL WITH NEGATIVITY?
I try to see the glass as half full rather than half empty during negative situations, because its all about perspective in the end, whether we choose to put our focus on the bad or the good. Also meditating to affirmations helps me a lot, sometimes we gotta remind ourselves that our minds are much more stronger than we think. Because when we believe enough, our minds can literally conquer anything!
WHAT DO YOU DO FOR FUN?
I play board games and I love singing/jamming to my guitar and piano. I also enjoy travelling and exploring different places.
COULD YOU SHARE YOUR BEAUTY SECRET?
I think this one isn't a secret but it's something that most of us would take for granted which is actually drinking MORE water! I drink 3 litres of water a day! As simple as it is, water can do so much wonders for not just our health but in keeping our skin youthful too!
YOU ARE A CONTENT CREATOR. WHAT DOES THAT ENTAIL?
As we are going into the era of everything being online now, everything that we see on the Internet is content. And as for me, I always try to create relevant content for my followers on my social media platform. I have been very blessed to be able to work with different brands and clients who trust me in delivering content for them according to my lifestyle.
HOW DO YOU DETERMINE AND DISCERN ENGAGING CONTENT?
You have to be clear with what's the direction of your content, whether it's going to be educational, informational, inspiring or entertaining. I think that would help determine how engaging your content would be. At the end of the day, it is about the value you give to your followers and how you make them feel. Find what works and grow on it.
YOU ARE PASSIONATE ABOUT HEALTH AND FITNESS. WHAT DOES THE DAY IN THE LIFE OF CHARISSA CHONG LOOK LIKE?
First thing I do is wake up, take my daily supplements and make sure I get a 2-hour training in the morning. After that I would treat myself to a good meal for the hard work I've put in. Then I would proceed to replying to my clients' emails and schedule to shoot content if I need to. I would leave room for some 'me' time to relax or do my grocery runs and then at night I would start planning my schedule for the next day or spend time finding inspirations for my next content. As a health and fitness enthusiast, I hope to inspire through what I put online to motivate others to achieve their goals or live a healthier life.
WHAT CHANGES WOULD YOU ADVISE THOSE WITH A SEDENTARY LIFESTYLE TO MAKE?
I would suggest it's time to step up to be more active. Set small goals, be they just going for a walk around the park, stretching or even just working out for 10 minutes. Keep improving everyday, even if it's just 0.01% because when you take care of your body, it takes care of you.
WHAT DO YOU SEE YOURSELF ACCOMPLISHING IN THE NEXT 5 YEARS?
I see myself as a successful entrepreneur, running my own business and hopefully be a philanthropist too. I believe in being my own boss and giving back to society. It's definitely something I would want to work towards in the coming years.