We Scream for Ice Cream (Cakes)
Best Ice Scream Cakes For All Occasions
BY HIRANMAYII AWLI MOHANAN
Ice cream cakes are the best of both worlds — they convey the velvety smoothness of an ice cream and the indulgence of a cake we all need. There are a motley of colours and decadent flavours to choose from, fit for birthdays and soirees of any kind. Read on for the best places to order an ice cream cake from, below.
Inside Scoop
Inside Scoop started as a dream to make genuinely fresh ice cream for Malaysians. The brainchild of Edmund Tan and his wife, Lim Shiew Li, Inside Scoop was inspired by their love for ice cream and for wanting to create happy memories. Noticing a gap in the premium ice cream market where it was predominantly served by international chains, they set out to make great ice cream that is made fresh locally, creating imitable natural flavours and smooth, ultra-creamy textures unlike mass produced ones. They were guided by the philosophy of using high quality ingredients sourced from the world over and inspired by their Malaysian taste buds, eating exploration, travels and current trends. Today, Inside Scoop has quickly become a beloved household names, churning out intriguing flavours ever so often to keep patrons on their toes. Besides ice cream, they also purvey ice cream cakes handcrafted from scratch, with a variety of flavours to choose from. Perfect for every birthday, anniversary, graduation or just to surprise someone.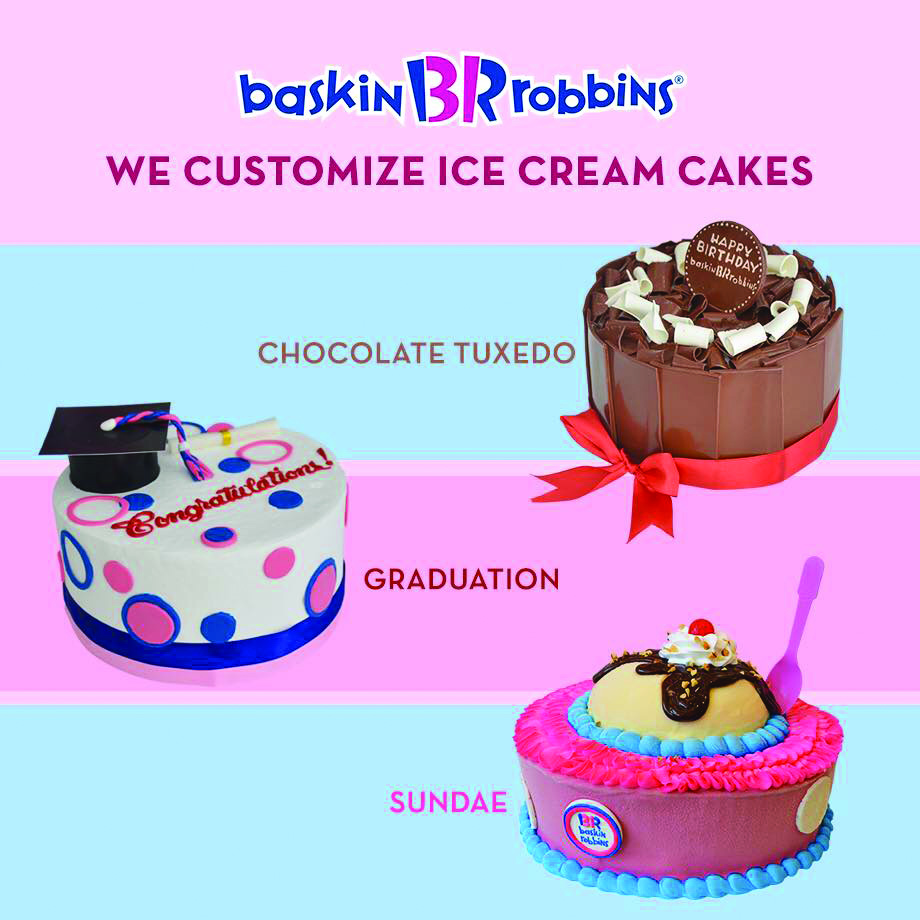 Baskin Robbins
We don't know about you, but Baskin Robbins evokes childhood memories of our parents buying a treat for us. Today, the famed ice cream chain remains unyielding and continues to serve a plethora of classic and seasonal ice cream flavours. Their ice cream cake is perfect for any festivity, boasting favourites such as the Chocolate Tuxedo, comprising Chocolate, Jamoca Mousse Royale, Chocolate Chip and Vanilla ice cream. Another delight comes in the form of the Scoopyland, a colourful treat crafted from Chocolate Mousse Royale, Love Potion #31, Mint Chocolate Chip and Strawberry Cheeesecake — a fun medley of flavours.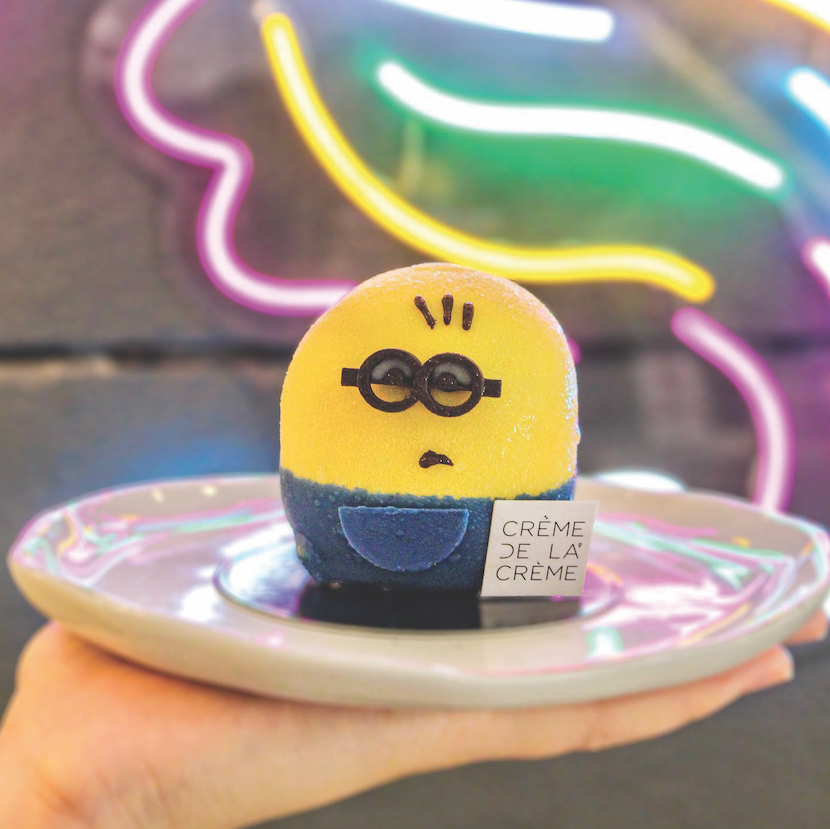 Crème De La Crème
One of the reigning ice cream parlours in town, Creme de la Creme has garnered its growing patronage from their 100% natural artisanal ice cream and petits gateaux. Beaming with ever flowing creativity and concoctions, Crème De La Crème (CDLC) is where bold, velvety textures are layered with decadent flavours and Insta-worthy aesthetics. While the ice cream parlour is known for their ice creams, CDLC is also known for their distinct petit gateaux, each bursting with artistic prowess and layers of intentional flavours. From Minion ice cream cakes comprising various flavours including coconut ice cream, mango passion and kedondong Assam sorbet, to their staples — Longevity and Da Bomb!, every order is certainly a treat.
EatCakeToday
EatCakeToday is an online cake delivery platform that delivers fresh birthday cakes across Klang Valley in four hours. The platform offers over 1200+ premium cakes (including designer and customised) from local bakers. Of course, among the many amazing cakes that is served at Eat Cake Today, there will undoubtedly be a few that shines brighter than the rest. Among the best of the best that we highly recommend you try are the sweet and savoury Salted Caramel Ice Cream Cake with a crunchy and chocolatey finish, the simple yet fancy-looking Chocolate Royale Cake with a blast of chocolatey goodness and nutty texture, the fragrant Espresso Coffee Ice Cream Cake with fancy yet curly chocolate topping on a crunchy base, to name a few.