Scrumptious Soul Food
Best Alcoholic Desserts in the Klang Valley
BY HIRANMAYII AWLI MOHANAN
Dessert and tipples — the best of both worlds. When put together, it creates a distinct experience unlike any other. From cakes to ice creams, we're here to fuel and fulfil your guilty pleasure with this list of the yummiest alcoholic desserts in the Klang Valley.
---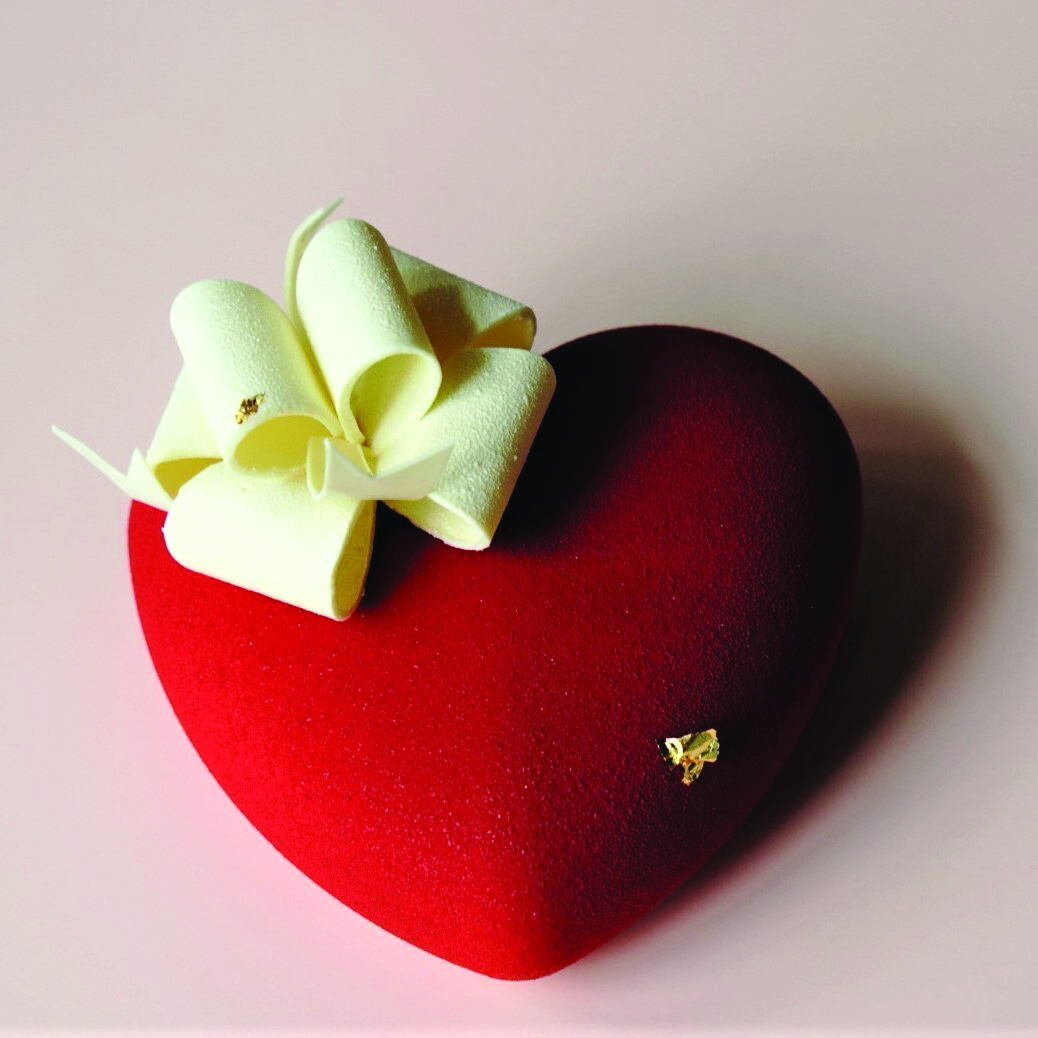 Xiao by Crustz
Xiao by Crustz serves up modern French pastries in Happy Mansion, PJ. Western and Eastern flavours are interpreted via modern desserts and they provide decadent sweets for the smallest sweet tooth to the biggest chocoholic. Besides your typical contemporary dessert, Xiao by Crustz also purveys alcoholic cakes, accessible through their website, featuring delights such as the Queen of Hearts — a fruity, five inch beauty comprising layers of yuzu gin sorbet, raspberry coulis, strawberry ice cream, lemon confit, strawberry mouse, Swiss roll sponge and sable breton. Chocolate lovers might gravitate to the 'Hero', crafted with Baileys ice cream, caramelised pecan nut, hazelnut caramel, hazelnut dacquoise and chocolate croustillant. These are beautiful on the eyes as they are on the palate.
Thirty One Fine Bakes
With a bakery-kitchen base in Bangsar, Thirty One Fine Bakes prides themselves in making cakes that are delicious yet simple. They elevate and bring freshness to existing cake flavours, while handcrafting new flavours both with and without alcohol. With cakes such as Burnt Cheesecake with Whiskey Caramel and Malibu Hummingbird Cake, you can't help but salivate just looking at the alluring pictures. We are also hooked on the Salted Caramel Espresso Martini — a moist cake loaded with espresso and fruity notes, layered with a blanket of luscious salted caramel espresso martini frosting using Lavazza Crema e Gusto. Yum!
The Ice Cream Bar
Established in 2016, the Ice Cream Bar offers a fantastic selection of hand-crafted ice creams, crafted only with the best ingredients and finest liqour. It has quikly become a household name, with favourites like Rum & Raisin taking the throne. In a homage to this timeless flavour, Captain Morgan Original Spiced Gold rum is infused in with rum-soaked raisins. Smooth and velvety, it is a crowd-pleaser. You can't go wrong with the Ice Cream Bar's Crunchy Coffee Whisky, spiked with some good ol' Kentucky bourbon, this delectable coffee ice cream is one to keep you awake through the day or night — your choice. To top it off, the ice cream is topped with plenty of chocolate-coated cone bits and luscious dark chocolate hazelnut sauce. It comes as no surprise that this is one of the parlour's bestsellers.
Licky Chan & The Poke Guy
Nestled in Jalan Yap Ah Shak, Licky Chan & The Poke Guy purveys a wide variety of unique ice cream flavours, both dairy and vegan friendly, with alcohol and without. They pride themselves in using only natural ingredients to whip up their dessert. Helmed by bartenders, Rick and Brian, you can only expect titillating boozy ice cream and loads of it. Move over rum and raisin and expect surprising, but also comforting ice cream flavours, using only spirits you can find at any respectable bar. Try the Rum Rhapsody, comprising Bacardi 8 Años Dark rum, pistachio, tonka bean and burnt butter. For something lighter on the palate, Feeling Peachy is refreshing and fruity, owed to peach, Pisco, skyr and elderflower. Besides ice cream, Licky Chan & The Poke Guy purveys alcoholic cakes such as the Bricky Chan — an assemblage of layers of chocolate ganache, almond sponge, red wine and pink peppercorn. Alternative, as implied by its name, Gin, Basil & Lemon Smashing Good Cake, you can look forward to sultry flavours and textures, including creamy lemon & juniper mousse, gin, basil and crispy almond base.