Dato' Iskandar Mizal Mahmood returns to Malaysia Airports after almost 20 years with his wealth of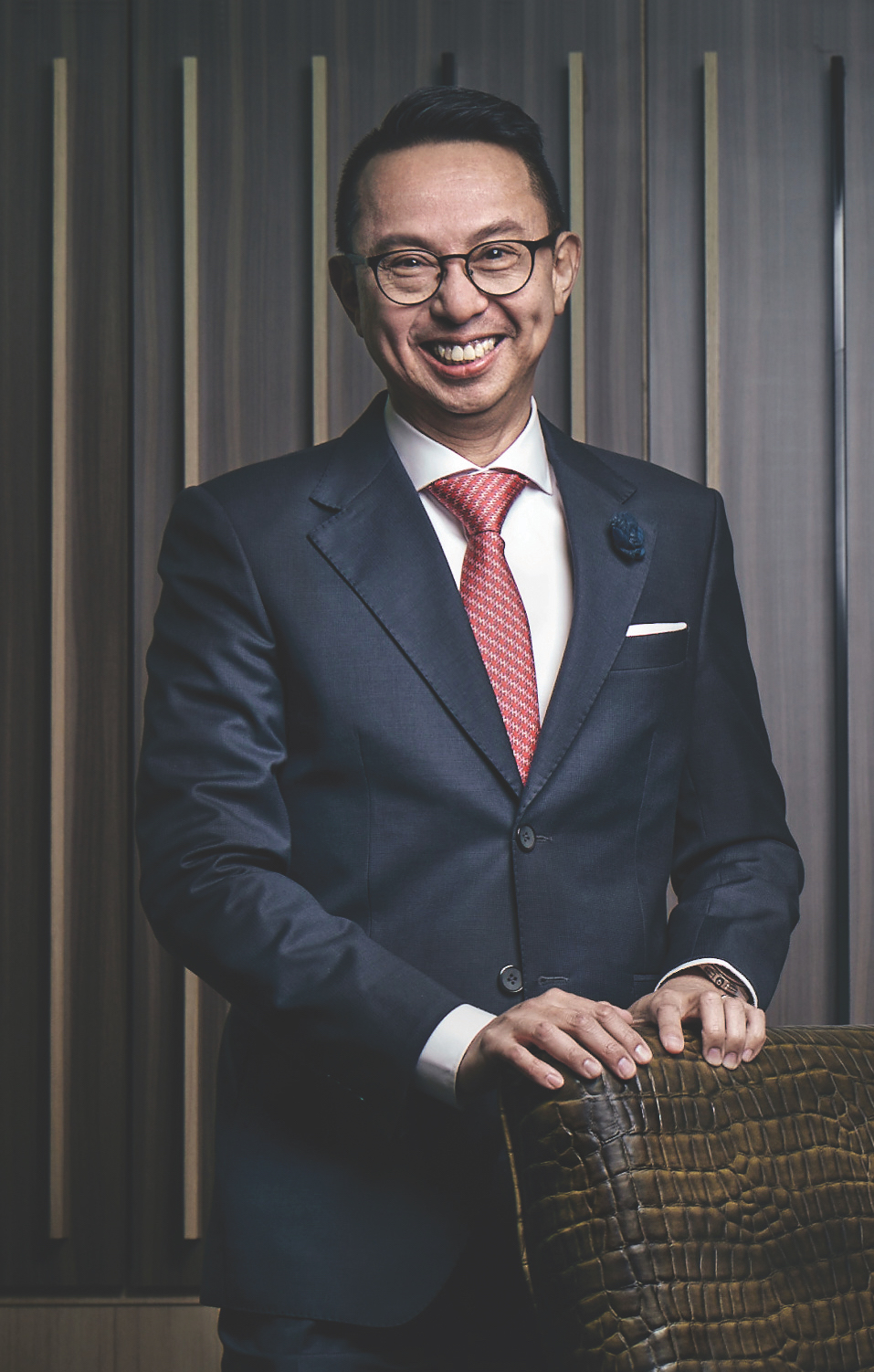 experience gleaned from many multinationals and government- linked companies to elevate and transform Malaysia Airports in the fast-changing aviation landscape with new travel norms and innovative technological advances.
This month, he welcomes the return of the 16th edition of the Langkawi International Maritime and Aerospace (LIMA) 2023 from May 23-27 after a four-year hiatus due to the Covid-19 pandemic as this event will not only bring many delegates coming through Langkawi International Airport but will also attract more foreign investment from global players which will benefit the aviation industry. Pivoting towards the propensity for further growth this year, the airport operator continues to be driven by increased passenger and aircraft traffic as more new routes and flight frequencies are introduced and improvements are made at its airports, in particular our flagship KL International Airport (KLIA).
---
Always mindful of providing convenience and seamless travel to our passengers, we have recently introduced EZBagz (a new self-service bag drop facility) at KLIA Terminal 1, which is located at check-in counters B3 to B8 for those taking domestic flights from Malaysia Airlines. Meanwhile, the baggage arrivals at KLIA Terminal 1 and 2 are within 40 minutes with the flight movements registered at both these two terminals at 6,150 and 5,916 respectively, which is part of passenger experience overview for the first quarter 2023.
Commercial outlets at the two terminals have also witnessed the opening of new food and beverage (F&B), retail and services outlets such as Travel Club Lounge, PBH Duty Free, Alhabshi Dessert, Ahh-Yum and many more. At Terminal 1, 48 out of our 54 F&B outlets have opened while it is 90 out of the 133 F&B outlets at Terminal 2. In terms of retail and services, 124 out of the 130 outlets have opened at Terminal 1 while at Terminal 2, it is 149 out of 175 outlets.
I am happy to say that the improved contributions from the commercial revenue of our network of airports in Malaysia and Turkiye have been largely responsible for the higher non- aeronautical revenue of RM1,206.5 million Malaysia Airports received for the financial year ended December 31, 2022. We expect to see this trend continue as air travel and more major events pick up steam.
For instance, the upcoming five-day LIMA 2023, touted to be bigger, is expected to see not only aircraft manufacturers such as Airbus, Boeing and Embraer showcasing their products but also see significant memoranda of understanding sign that will provide an economic impact and in particular the aerospace sector.
We look forward to seeing more new airlines making their entry into our airports, which will help ease the seat capacity constraints and stabilise airfare prices, thus enabling more people to travel by air travel. This is particularly so for the air connectivity between Peninsular Malaysia and the two East Malaysian states of Sabah and Sarawak. We thus welcome Sarawak's proposal to set up a state-owned boutique airline to resolve the issue of expensive airfares, especially for Malaysians.
We are thus grateful to the various airlines such as Malaysia Airlines, AirAsia and Batik Air Malaysia for mounting extra flights, especially during the festive periods like the recent Hari Raya holidays. As your airport operator, we always stand prepared to make your air travel as seamless as possible by working closely with the respective stakeholders within our airport community.
On a final note, for the coming Gawai holidays and festivities, where we anticipate an upsurge of travelling between the peninsula and East Malaysia, we advise that you not only book your flights early to secure cheaper air tickets but also be at our airports four hours early before your scheduled flight's departure to allow for sufficient time for check-in and document verifications at the various touch points.