A Foodie's Guide to Bangsar Shopping Centre
Curated by a foodie, for a foodie. Read on to learn about the myriad of eateries we love and appreciate at Bangsar Shopping Centre. Enjoy!
BY HIRANMAYII AWLI MOHANAN
---
HUCKLEBERRY

Famed for its artisanal pastries, bread and nourishing comfort food, Huckleberry is where you want to saunter into for a coffee and cake or a sumptuous lunch. At the cornerstone of Bangsar Shopping Centre, the cool ambience inside or at the outdoor seating area makes you want to slow down your pace and linger longer. From the artisanal breads, pastries and cakes to the nourishing comfort food and freshly brewed coffee, it's evident they put all their passion and imagination into creating some unique wholesome treats for everyone.
Huckleberry, G108 & GK2, Bangsar Shopping Centre 285, Jalan Maarof 59000 Kuala Lumpur.
DANCING FISH
Rooted in Bangsar Shopping Centre since 2010, Dancing Fish has been known as the treasure trove of Malay-Indo cuisine in Kuala Lumpur. With burning passion, Dancing Fish translates that into its food and service, all while displaying subtle Indonesian cultural decor in a modern and chic setting. From the menu, the Dancing Fish with Sambal Dabu-Dabu is fresh from the tank and deep-fried to a golden, crispy perfection. It's served with a traditional recipe of salsa sauce from Manado, Indonesia. Another crowd-pleaser is the BBQ Beef Ribs with Sambal Matah, which sees Australian oxtail marinated and braised in aromatic herbs and spices, then grilled over glowing charcoal embers.
Dancing Fish, Lot T120 & 121, 3rd floor, Bangsar Shopping Centre, Jalan Maarof, Bukit Bandaraya, 59000 Kuala Lumpur.
ROBERTO'S 1020 OSTERIA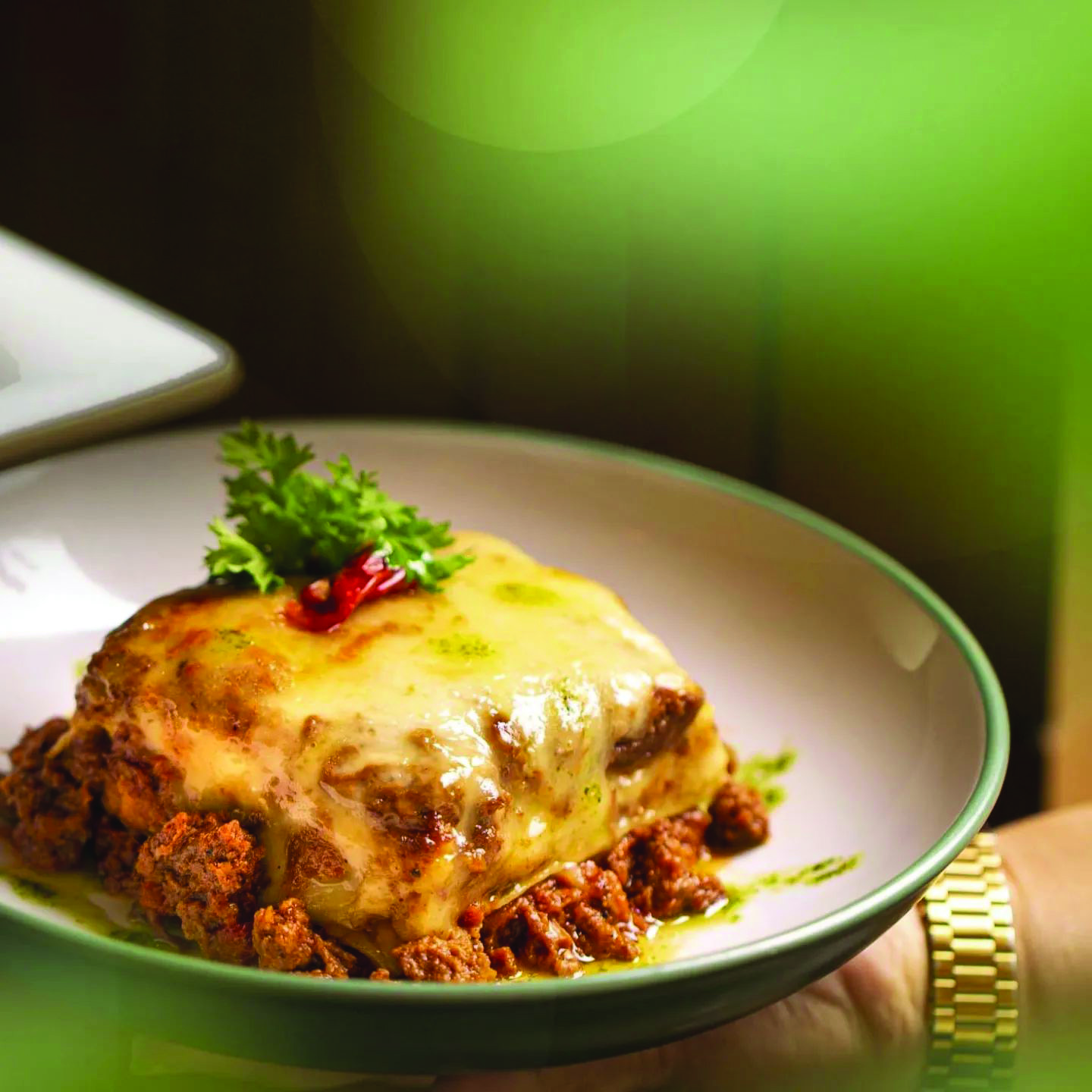 Roberto's 1020 Osteria offers the flavours of Italy. Keeping a stylish theme throughout the restaurant, one walks in to be greeted by a bar and indoor dining area which flows out onto a covered patio, extending over a garden-lined lounge. Do like the Romans by whetting the palate with a classic Italian aperitif — Aperol Spritz melded with Prosecco and topped with a slice of orange. Start your gastronomic voyage with the Taglieri e Formaggi – Cold Cuts & Cheese Wood Board imported from Italy. The platter sees an assemblage of bresaola, smoked turkey ham, smoked duck and beef Cecina alongside Grana Padano, brie, Asiago and scamorza cheeses. This is served alongside sun-dried tomatoes, caper berries, green olives and fried bread. Roberto's 1020 Osteria's pride and joy is its Alfa Forni wood-fire and gas oven, brought in from Italy and is the first of its kind in Malaysia.
Roberto's 1020 Osteria, Bangsar Shopping Centre, 285, Jalan Maarof, Bangsar 59000 Kuala Lumpur.
LUCA KITCHEN AND BAR
Featuring a casual, all-day dining vibe, Luca promises to be the go-to spot for anyone who appreciates fine food and scenic environment. Taking into consideration the importance and demand for healthier meals, Leslie makes sure Luca's dishes are not only jam-packed with quality flavour, but also highly nutritious. At Luca, only the finest and freshest ingredients make the cut – pledging to deliver a luscious sensation in your mouth, without the guilt! Everything, right down to the dessert to wash down your meal are served with the same care and attention as any high-end eatery aiming to provide the ultimate customer satisfaction. Luca also takes pride in its vast selection of quality wines, perfect to be paired with its signature cold cut cheese platter or array of European tapas. With over 50 varieties of wine mainly from France and Italy, wine lovers are in for a treat once they discover the wine section.
Luca Kitchen and Bar, Lot G9, Ground Floor, Bangsar Shopping Centre, 285 Jalan Maarof, Bukit Bandaraya, 59000 Kuala Lumpur.
COCA

It all started in 1957 with Khun Pattama's passion to deliver great food to people so they would smile. This still holds through to this day as the team behind COCA embarked on the 3rd generation of the COCA family legacy. COCA takes pride in growing its own chilis at the COCA Boutique Farm that is pesticide and hormone-free. The recipes have been passed down spanning three generations and still retain the impeccable flavours as created by Khun Pattama in 1957. Chef Pitaya's secret crab cake recipe is unique, originating from the Phaphensophon's traditional family recipe that uses pure crab meat to create the crab patty. It's then seared and served with homemade curry mayo sauce. One of the restaurant's best sellers and a must-try is the Salted Fish Fried Rice using premium 'kurau' salted fish. It's even better when paired with the Signature Hotpot.
COCA, Level 3, Bangsar Shopping Centre (BSC), Jalan Maarof, 59000 Kuala Lumpur.